How to Shoot LIGHTNING for "Shocking" Landscape Photos (VIDEO)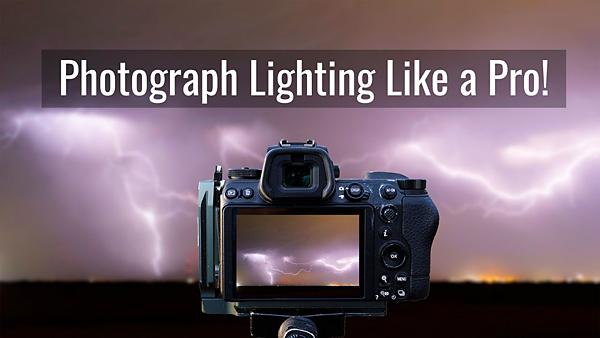 Summer offers many opportunities for landscape photographers, one of which is dramatic lightning that often accompanies thunderstorms this time of year. With a few basic techniques for photographing electrical storms, it's easy to capture truly epic landscape images.
This beginners tutorial from photographer Mike Perea explains everything you need to know for shooting elusive lightning strikes like a pro. Perea is based in Arizona, where monsoon season is about to get underway, and his images of lightning illuminating skies in the American southwest are spectacular to say the least.
In just nine minutes Perea provides a rundown of the best gear to use, describes how to shoot at different times of day, and explains how easy it is to capture eye-popping lightning strikes and timelapses. He also walks you through a straightforward technique that's simple enough for anyone to handle.
Perea has a bunch of solid tips for shooting during the day, at sunset, and once the landscape is totally dark, and each approach is somewhat different. Along the way, you'll pick up valuable tips on camera settings, exposure techniques, and how to compose your shots.
Perea explains why is important to turn off autofocus and set the focus point to infinity. Among other things, this prevents your camera from hunting for focus between unpredictable lightning strikes. He also strongly recommends shooting in Manual exposure mode—especially during sunset and at night.
When it comes to the best lens to use, Perea's surprising answer is "all of them." He says, "I've shot super wide at 14mm and I've used long telephoto lenses when I can't get close enough to a storm." In other words, brings a good selection of glass when you head out in the field. Perea also reviews other important gear choices and accessories.
The real key to this episode is the simple shooting approach he describes during the final six minutes of the video. By the time you're done watching, you'll no longer consider yourself a beginner at this exciting type of outdoor photography.
You can find more landscape photography tips and tricks on Perea's YouTube channel, so be sure and take a look.
And don't miss another tutorial we posted recently, explaining an easy method for capturing amazing nighttime images of the Milky Way.

FEATURED VIDEO