How to Photograph Lightning: Tips from a Storm Chaser (VIDEO)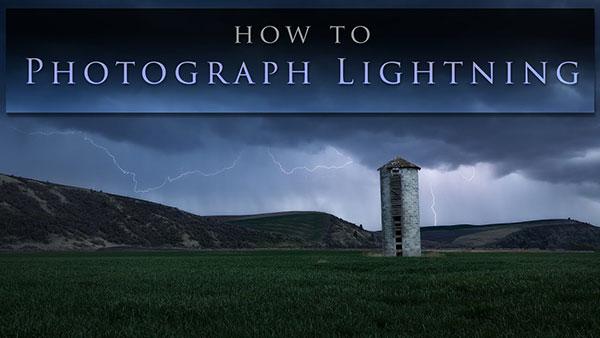 One of the most exhilarating things about being an outdoor photographer is capturing nature's beauty and its power. And for some outdoor photographers, there's no greater thrill than photographing one of Mother Nature's most hair-raising spectacles: a lightning storm.
Nick Page is a freelance photographer specializing in weddings, portraiture and fine art landscapes. But what really gets his blood rushing is chasing thunderstorms to capture the awesome power of a lightning strike.
"There are few things more exciting in landscape photography than chasing a lightning storm," Page says in the below video. In the clip, you go on location with him as he chases and captures the brute force of a fierce storm with his Canon EOS 5D Mark IV.
Along with suggesting what gear to use and how to keep it protected from the weather while shooting a storm, he offers several practical tips.
"The trick to this is that you have to be in a decent place and you have to be pointed in the right direction and you have to move with the storm," he says. "Photographing lightning storms is exciting, it's dangerous and it's difficult."
His first main tip is that counter to what you may think, you want to photograph a lightning storm from outside it, not inside it. He suggests shooting a storm from "a couple miles away" with a long lens so you can zoom in on it. The reason is that along with avoiding the risk of getting struck by lightning, you also avoid taking the brunt of the storm yourself, which can make it extremely difficult to shoot in, especially if you and your gear are being pelted with rain and hail.
"Plus, by shooting from the outside looking in, one of the benefits is you get to see all that really cool cloud structure. The cloud structure that lightning storms come from are some of the most dramatic and cool cloud structures that you're ever going to photograph."
Check out the below video to hear the rest of Page's tips. You can also see more great photography tips videos on his YouTube channel. And here's one way to stay dry when shooting in a rain storm: a product called Photo Pod, which is a see-through windproof/collapsible tent.

LATEST VIDEO