How to Nail Exposure with Rapidly Changing Light (VIDEO)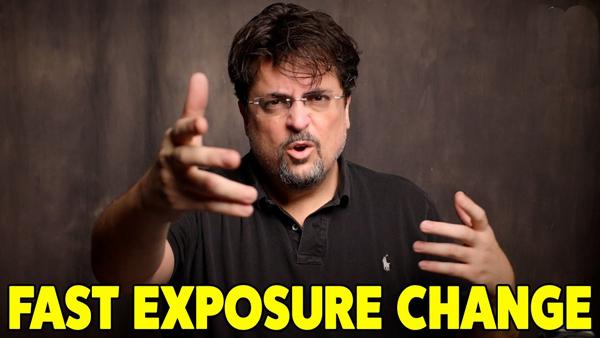 One of the key starting points for capturing great images is exposing a scene properly. And that holds true whether you're photographing portraits, outdoor sports events, landscapes, indoor concerts, or other types of photos.
Nailing exposure can often be a simple task, depending upon the situation. But when you're shooting under rapidly changing light levels it can seem like a momentous challenge. In conditions like that, should you shoot in Auto Mode or Manual? Read on.
In this episode of the popular Ask David Bergman series presented by Adorama TV, you'll learn several effective techniques for exposing images properly under difficult and fast-changing conditions. Bergman is a NY-based pro with an eclectic portfolio that includes everything from celebrity portraits to sports photography and more.
This tutorial was prompted by the following inquiry from one of Bergman's fans: "I know you shoot a lot of concerts where the light is changing constantly. How do you get the proper exposure in that situation? Do you shoot auto exposure?"
While Bergman's response deals with performance photography, the tips he provides will prove equally helpful for all sorts of shooting, indoors our out. The secrets Bergman reveals are among those he presents regularly at his concert photography workshops. And the system he's developed really works.
Because the challenge of fast changing light is compounded when subjects are in motion, Bergman begins with a discussion of shooting action, whether subjects are moving rapidly on stage or during a professional sporting event.
Bergman also addresses the relative merits of shooting in Auto or Manual, and how to simplify your task by eliminating exposure variables. He also reveals the camera settings he prefers for fast changing light.
After watching this tutorial, head over to the Ask David Bergman website for more great advice. And check out the Adorama TV YouTube channel for helpful instructional videos on a wide range of topics.