How to Get Perfect Color in Photoshop With Just One Click (VIDEO)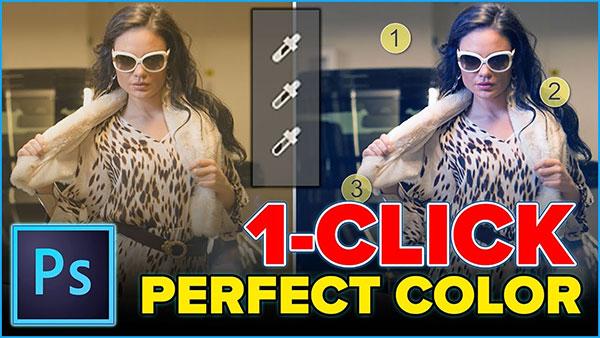 Software guru Colin Smith of photoshopCAFE is who we turn to for helpful tutorials on how to better use those all-powerful and often confusing imaging programs known as Photoshop and Lightroom. You've heard of them, right?
In the below Photoshop tutorial, Smith shows you how to use the eyedropper tool in Photoshop to fix washed out photos and give instant color correction and more. Smith explains how Photoshop's eyedroppers work in both Levels and Curves, and then applies this feature to a photograph to color correct and add the correct amount of contrast.
The end result is that you'll be able to get perfect color in your photos in just one click in Photoshop. It's not only a great time-saving measure, it will help make flat-looking images appear brilliant in seconds.
After you watch the below video, you should also check out this tutorial from Smith on how to use the Curves tool in Photoshop in a number of other ways. Take it from us, you really can't get too much instruction on Curves considering how powerful and intimidating this Photoshop feature can be.
You can see more of Smith's excellent tutorials on his photoshopCAFE channel.

FEATURED VIDEO