How to Create Mind-Blowing HDR Panorama Images in Photoshop (VIDEO)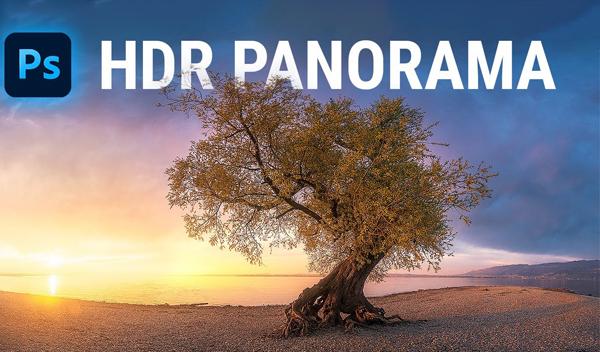 If you're serious about landscape photography and want to blow a few minds, pull up a chair and watch the 15-minute tutorial below, as one of our favorite outdoor photographers demonstrates how to create absolutely amazing HDR panorama images in either Photoshop or Lightroom.
German pro Christian Mohrle insists that knowing how to use HDR or exposure blending is "vital" for committed landscape photographers, explaining that, "it can help you salvage scenes with harsh contrast like when shooting against the sun." That's because with this technique you'll eliminate any severe over- or under-exposure that can ruin a shot.
In this episode he demonstrates how to use Photoshop to apply the HDR effect to a panorama photo, and then he walks you through the straightforward processing workflow from start to finish. If you prefer using Lightroom, you can do that too.
Before clicking the "Start" button," we recommend you download the demonstration images in the description beneath the video. That way you can follow along and make the adjustments yourself as the tutorial progresses. The first step is merging all the files according to Mohrle's instructions. This may take awhile, but the wait will be worth it.
Next are several basic adjustments to refine the image. There's a bit of cropping to properly frame the tree, a bump in saturation, and a white-balance shift to achieve better colors for the sunset effect. Mohrle also adjusts exposure for more details in the blacks, and pumps up the vibrance.
For his local adjustments Mohrle uses a couple radial masks and gradients to various portions of the scene, for enhanced warmth, a darker sky, and a nice glow. All that remains is some basic color grading followed by a quick cleanup with Photoshop's Spot Healing brush and Clone Stamp tool.
After watching the video head over to Mohrle's YouTube Channel, where you'll find other powerful editing tips like this.
And be sure to check out another tutorial we posted recently, explaining what another expert says is "the most powerful element in landscape photography."

FEATURED VIDEO