Here's How to Turn Any Lens into a Macro Lens: 2-Minute Tip (VIDEO)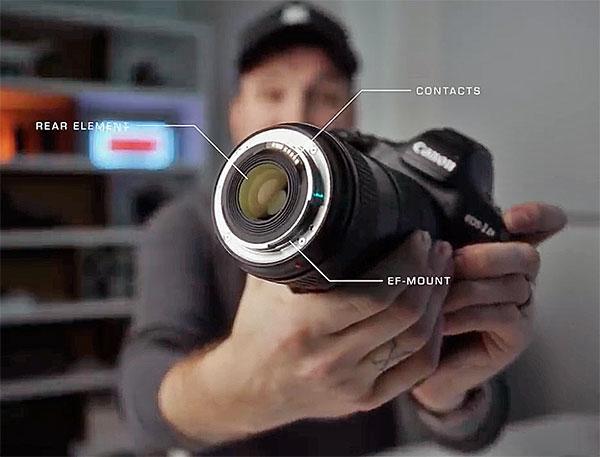 Here's a quick lens tip, which, if you don't know it already, might just blow your mind. In the below video, photographer Peter McKinnon shows you how to turn any lens into a macro lens.
"This is your DSLR camera, this is your typical lens, maybe it's a 16-35, maybe it's, you know what, it doesn't matter," McKinnon explains.
"Take that lens off, very carefully, and turn it around and place it back against the body of your camera. But be sure not to just jam it on there, and you have a macro lens. Literally now, turn the camera on and move this physically very close to an object and you'll see it come into focus and you can actually use this as a macro lens."
Watch the video below where McKinnon demonstrates this trick for turning any lens into a macro lens, then go visit and subscribe to his great YouTube channel for more photography tips, tricks, and inspiration.
You should also check out this video from photographer Chris Hau on how to turn any lens into a wide-angle using a simple Lightroom trick. We'd also recommend you watch our own video featuring photographer Jordan Matter, where Jordan explains seven reason why a 50mm lens is all you need for great photography. At the 1:28-minute mark in the video, he shows you how to do the macro lens trick using his "Nifty Fifty" lens.

FEATURED VIDEO