Here's How to Shoot Vintage-Style Lingerie Photos with a High Fashion Look (VIDEO)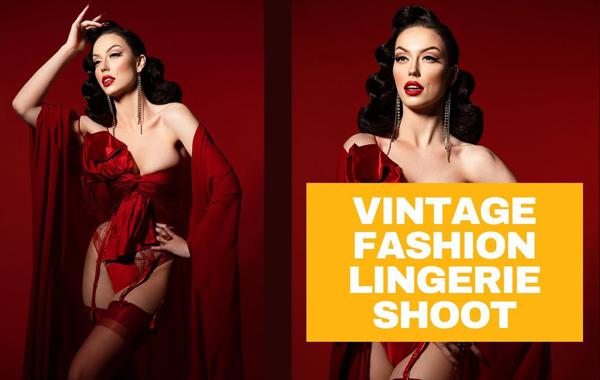 Valentine's Day is barely two weeks away, and one great way to help your loved one celebrate is by asking her to pose for a vintage style lingerie shoot. If you've never tried your hand at this type of photography, this quick tutorial will help you do it right.
In the behind-the-scenes video below from AdoramaTV, photographer Lindsay Adler goes for a unique high fashion look, instead of taking a more typical boudoir-style approach. And in keeping with the Valentine's Day holiday, she incorporates a colorful red theme for the photos.
In just four minutes Adler covers a lot of ground, from setting up the lights, making the proper camera and flash settings, and achieving a correct exposure, to choosing an appropriate background. Assuming your model isn't a pro, you should pay particular attention to how Adler directs her subject to achieve a variety of flattering poses and facial expressions.
Most of the quick tips in the tutorial are equally appropriate for shooting other types of portraits and conventional boudoir images, so take a few notes so you'll know what to do when the occasion arises in the future. Adler also provides a complete list of the gear she uses in the description below the video.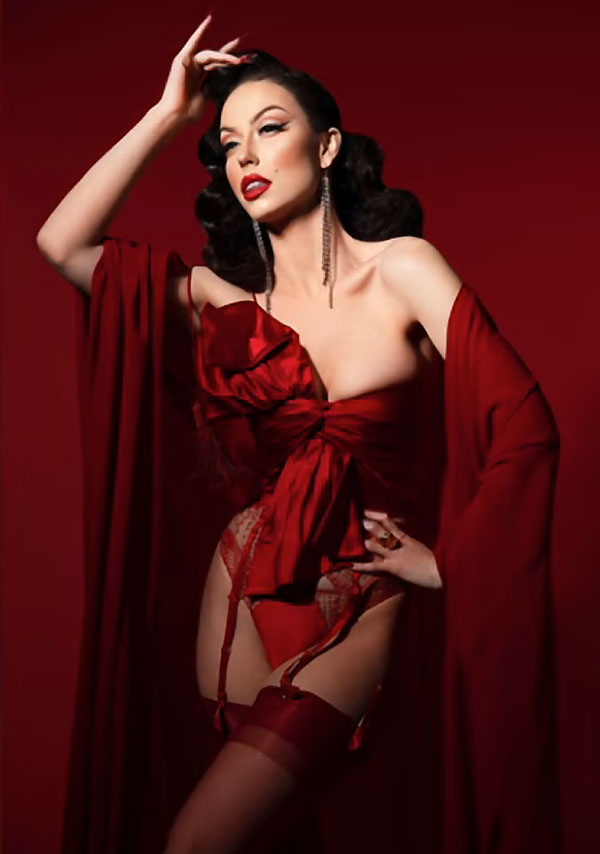 You'll see how to configure the main light, two background lights, and a fill light, and employ a simple reflector to complete the setup. You can always take a more affordable approach if necessary, by substituting Adler's studio gear with simple off-camera speedlights.
A bit of experimentation may be required, but you'll achieve really nice results, with opulence and a stylized vintage flair. Best yet, the images will make you and your model proud.
You can find a variety of helpful tutorials on the AdoramaTV You Tube channel, so be sure and take a look. And check out the video we posted yesterday, with 10 beginner boudoir mistakes to avoid.

FEATURED VIDEO