Here's How to Easily Match Colors in Photoshop When Combining Photos (VIDEO)
One of the challenges when combining elements from two or more photographs is matching the color and tones of the different images to arrive at a realistic result. In the video below you'll see how to get the job done with a few easy steps in Photoshop.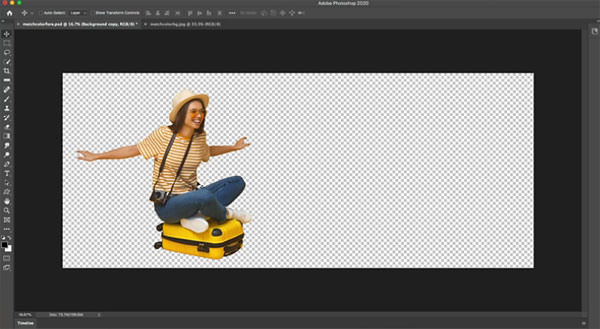 Colin Smith is the founder of Photoshop Café, a great source of easy-to-follow Photoshop and Lightroom tutorials. In this lesson, Smith demonstrates how to match colors and tones between different layers and between different photographs so they look like they belong together. He also explains how to create a "grounding shadow" to tie everything together.
While walking you through the process, Smith provides a number of keyboard shortcuts to simplify and speed up the procedure. You'll see how to adjust color and luminosity, and deal with a situation in which the light is coming from different directions in the images you are combining.
Smith also provides a simple technique for navigating between different adjustment layers, and how to deal with curves. You'll also learn how to match highlights and shadows, and a few other tricks to arrive at a believable result.
You can find more helpful editing tips on the Photoshop Café YouTube channel.