Here's How to Shoot Photos In Manual Mode: It's Easy!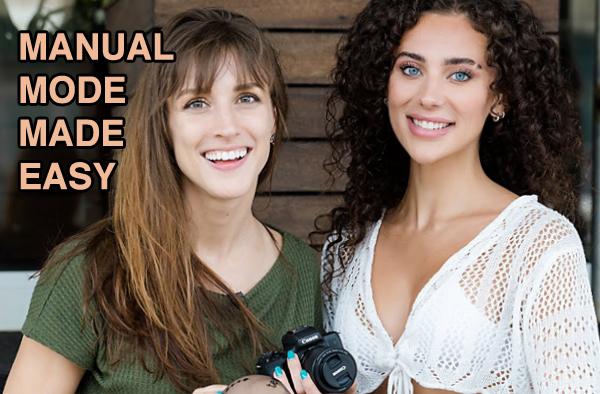 If you're a regular on this page, you know that we don't subscribe to the notion that Manual Mode is the only way to go if you're serious about photography. In fact, we recently posted a tutorial in which one pro insisted that Aperture Priority Mode is often a better choice.
All that notwithstanding, shooting in Manual is a great way to develop a greater understanding of how your camera works, and you just might make some great photos in the process. And contrary to conventional wisdom, shooting with your Mode Dial set to "M" is actually pretty easy.
The following tutorial is intended for beginners, or those who are unfamiliar with shooting in Manual. Thanks to portrait pro Vanessa Joy, and her pretty model Vanessa, you'll no longer be intimidated by taking this approach.
Joy is known for making great portraits with a minimum of gear. And as an instructor she's very adept at simplifying techniques that other instructors make complicated. In this episode, brought to you by Adorama TV, Joy says the best way to learn Manual Mode is to start with easy lighting conditions.
Then, once you're comfortable with the basics, you can move on to more challenging situations. For this demonstration Joy is shooting under flat, even, ambient light that really doesn't change throughout the shoot.
Joy explains everything you need to know for evaluating the light in a scene, and making all the necessary camera settings one you've switched the Mode Dial to "M." Like many experienced photographers, she recommends making exposure settings in a specific order, depending upon the scene.
You can find more helpful tips on the Adorama TV YouTube channel. And check out the tutorial we posted from another pro recently, expressing the contrarian view that Aperture Priority Mode is often preferable to Manual.

FEATURED VIDEO