Why This Pro Says "STOP Shooting in Manual Mode" & Use Aperture Priority Instead (VIDEO)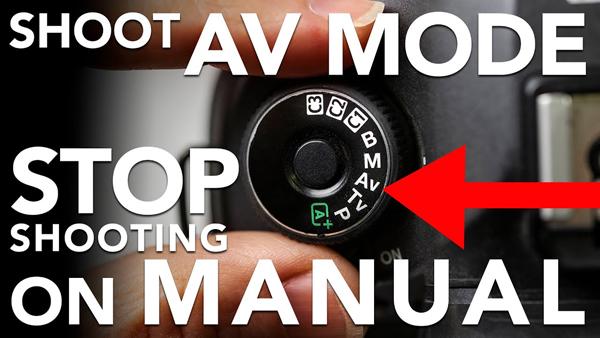 Most of you are familiar with the farcical notion that, "You're not a real photographer unless you always use your camera's Manual mode." Well, the video below takes the opposite and equally controversial view.
Pro photographer J.P. Morgan of the popular Slanted Lens YouTube channel makes the bold claim that you should forget about shooting photos in Manual mode and use Aperture Priority instead. That's right, and he backs up this provocative statement by explaining why.
According to Morgan, AV Mode is simply better, explaining "I use Aperture Priority a lot of the time, especially when shooting outdoors in natural light." The reason is that when he's chasing the sun and has to work quickly, particularly when making portraits, Manual mode slows him down.
To be fair, Morgan hedges his bets by saying he doesn't always forgo shooting in Manual. But he lists several circumstances when he immediately defaults to Aperture Priority. Then he explains exactly how he gets great images with this technique.
Invoking the Exposure Triangle as a means of explain the "Morgan Rule" rule, he says, "Never let the camera control more than one thing." Hence if you're using Auto ISO, it's important that you control the shutter speed and aperture. It's a simple mantra that you should control two of the Exposure Triangle's three parameters.
With the preliminaries out of the way, Morgan then explains his approach to shooting in the Aperture Priority mode, when it works best, and the various camera settings he chooses. So take a look and see what you think.
You can find more shooting advice on Morgan's YouTube channel and in another controversial tutorial we posted, explaining when and how you should use crazy high ISO settings that most photographers avoid.

FEATURED VIDEO