Here Are More Great Tips on How to Pose & Style Male Models for Photo Shoots (VIDEO)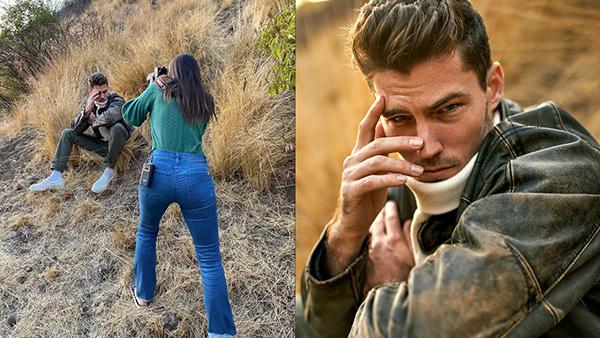 Recently we shared a popular tutorial on how to pose men who are not models for portrait shoots, and now here's another helpful video on how to work with male models who have more experience posing. Enthusiast photographers and aspiring pros should find a lot of helpful tips in the video on how to direct models and create a visual storyline for your shoots.
The below tutorial, which also includes editing tips, is led by photographer Irene Rudnyk, with an assist from photographer Anita Sadowska who recently produced this popular video on an amateur vs pro photographer challenge. Also offering helpful tips in the video is photographer Marc Klaus.
Or, in other words, between these three photographers, there's a lot of great experience and knowledge to share on the art of posing your models, both male and female. The model for the below shoot is Connor and watch below as Rudnyk, Sadowska and Klaus steer him through a variety of easy to replicate poses and scenarios.
To start, the trio shares some styling tips for male models and then they segue into the posing and Photoshop/Lightroom editing tips. Check it out and then go visit Rudnyk's channel for more great portrait and fashion photography tips.