Amateur vs Pro Photographer: Who Does Better in this Swimsuit Model Shoot? (VIDEO)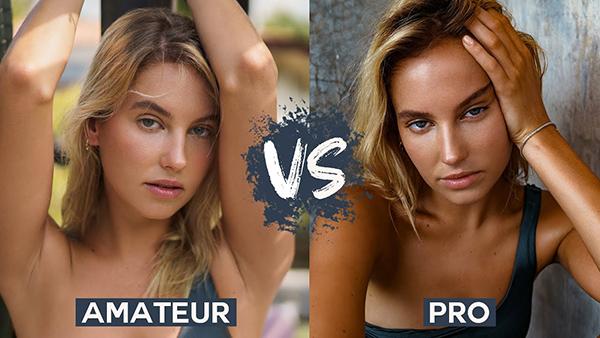 Amateurs vs pro photographers are always fun challenges because it shows how much experienced shooters bring to the table in photography, and how much just "having a good eye," is important too. In the below video, pro photographer Anita Sadowska goes up against an amateur she knows quite well: her boyfriend.
"Today I challenged my boyfriend (who happens to be my seasoned boyfriend of instagram, lol) to do a photoshoot with me," Sadowska explains. "Dylan has filmed my behind-the-scenes videos a few times and has seen me work on photoshoots but is a Front-end Web Developer by profession and has never been in a professional photoshoot scenario before as a photographer himself."
In Sadowska's amateur vs pro photographer challenge, the pair do a head-to-head photo shoot in a villa in Bali, while photographing model Luca Lasseur in a range of set-ups.
The ground rules of this pro vs amateur challenge include the following:
#1 Both use a Sony A7 III mirrorless camera and Zeiss 35mm F/1.4 lens in Manual mode (specific settings are up to them).
#2 Two looks and two locations each (one indoors & one outdoors)
#3 Dylan goes first (his choice)
#4 Both color grade the images themselves
So...who do you think does better in this challenge? Of course, we won't give away any spoilers, so check out the video below yourself and decide.
Then go visit Sadowska's channel for more great photography videos. If you can't get enough of amateur vs pro photographer challenges, you should also check out this one from pro shooter Jessica Kobeissi where she pits herself against one of her models.