Here Are 11 Great Photo Tricks and Instagram Hacks to Try Today (VIDEO)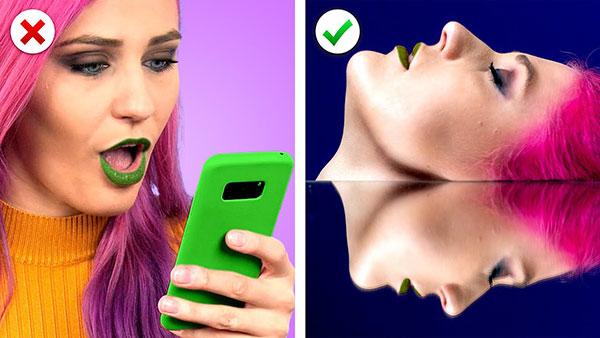 Looking for a way to spice up your images? Crafty Panda is back with 11 "creative photo tricks and Instagram photo hacks" you can try today with your camera or smart phone.
"Want to learn to take a creative and professional shot with your phone?" Crafty Panda asks. "With these simple photography tricks, you will have a stunning profile photo without spending a single penny. Learn to use a simple mirror, a magnifying glass or even a slinky toy as a cool photo effect. Discover how to make a camera stabilizer, use an earphone cable for selfies and grab a toilet paper tube for a neat macro shot."
Hear the 11 photo tricks demonstrated in the video:
#1 Mirror Reflection Effect
#2 Slinky Photo Effect
#3 DIY Camera Stabilizer
#4 Sprinkled Alphabet Effect
#5 Beard Photo Prank
#6 Romantic Screen Photo
#7 Photo of a Shadow Message
#8 Take a Selfie with an Earphone Cable
#9 DIY Light Reflector for Portrait Photos
#10 Magnifying Glass Photo Effect
#11 Easy Macro Shot
Watch the video below and then go visit Crafty Panda's YouTube channel for more fun tricks.

FEATURED VIDEO