Here's How to Shoot Stunning Landscape Photos as Light Changes Throughout the Day (VIDEO)
The video below provides a rare opportunity to pick up several valuable tips from one of the world's preeminent nature and wildlife photographers. In less than four minutes, Frans Lanting explains how to shoot great landscape photographs any time of day, as the quality of light changes from dawn to dusk.
Lanting is perhaps best known for his work in National Geographic, where assignments have taken him from the Congo and islands in the subantarctic, to the Amazon basin, the Galapagos, and beyond. As Thomas Kennedy, former Director of Photography at National Geographic, said of Lanting: "He has the mind of a scientist, the heart of a hunter, and the eyes of a poet."
In this quick tutorial, Lanting destroys the myth that shooting during golden hour is the only way to capture great images, as he explains how to make the most of whatever light you confront throughout the day. Lanting says a great photograph requires personal involvement: "That means knowing your subject, not just snapping what's in front of you."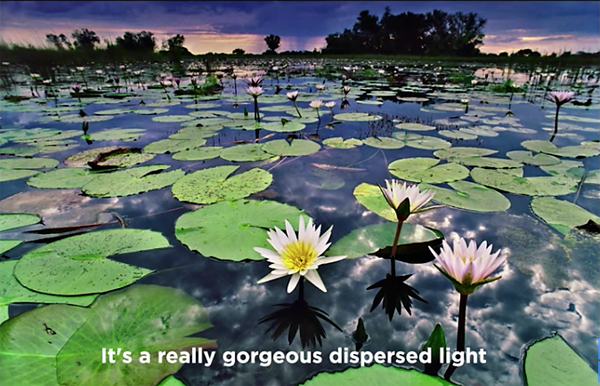 Lanting explains how he uses indirect light when shooting on overcast days, how front light enables him to emphasize colors, while side light is best for accentuating textures. He also illustrates how he emphasizes shapes by shooting directly into the sun, and how to take advantage of the "magic light" that occurs just before sunrise and after sunset.
It's a fascinating look into how Lanting creates his magic, illustrated with stunning images that have made him so famous. You can explore more of his work on his website. And be sure to check out an earlier story we posted, with powerful landscape composition tips from another top pro.

FEATURED VIDEO