The 3 Secrets to Landscape Photography Composition: Simplify, Simplify, Simplify (VIDEO)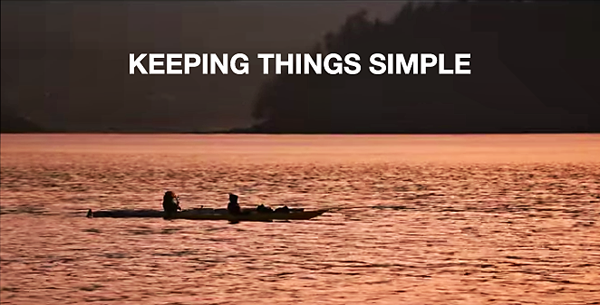 One of the first skills taught to budding photographers, is how to frame a scene correctly. And if shooting landscapes is your thing, a refined sense of composition is absolutely essential for creating images with impact. In this tutorial, you'll see how one pro uses a keen eye for composition to create order out of complex or chaotic nature scenes.
Adam Gibbs is a professional landscape photographer known for epic nature photos in Western Canada and beyond. In the behind-the-scenes video below, he demonstrates how to simplify cluttered outdoor scenes to create dynamic, eye-catching images.
The approach Gibbs recommends often means concentrating on repeating patterns in nature, or isolating a single small element from an otherwise confusing scene. At other times, the trick is to find a unique camera angle or vantage point from which to shoot, that enables you to eliminate background clutter and other distracting elements.
Gibbs captures a number of beautiful images during his multi-day adventure on Hornby Island, and you can do the same on your next landscape photography excursion by applying the helpful tips he provides. Gibbs lists the gear he used, and exposure information for the photos, in the description below the video.
You'll find much more of interest on Gibbs' YouTube channel. And be sure to look at our earlier story, with more composition tips from another pro landscape photographer.

LATEST VIDEO