Here's How to Get Epic Photographs of Next Month's Rare Coast-to-Coast Total Solar Eclipse (VIDEO)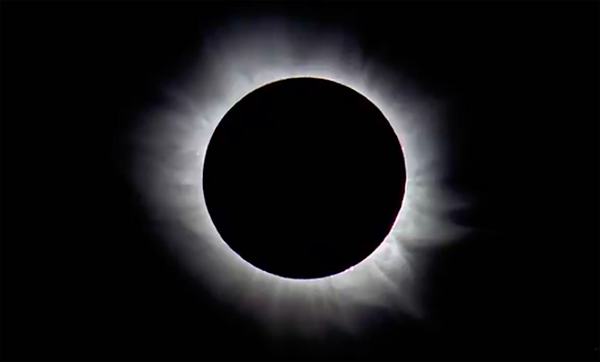 It's time to get prepared for next month's once-in-a-lifetime photographic opportunity when those of us in the U.S. will be treated to the first coast-to-coast total solar eclipse since 1918.
The rare event occurs on August 21, 2017 and the video below will demonstrate everything you need to know to take some epic photographs. Lucas Gilman is a professional photographer and Nikon Ambassador and he begins the tutorial with an important warning: Never look directly into the sun, and be sure to use the proper solar filters to protect your eyes and your lenses.
While there is "no magic exposure" for shooting an eclipse, Gilman explains how to set your camera for a close approximation. He suggests using manual exposure and manual focus modes and bracketing shutter speeds when shooting.
Gilman describes various settings for Nikon cameras, but the same approach will work with whatever gear you have. One interesting tip from Gilman is to include a strong foreground subject in your scene for eclipse photos that are a bit different than most. You can find more interesting videos on Nikon's YouTube channel.
There's a second video with Gilman in which he discusses gear and preparation for eclipse photography. And check out our earlier profile of Gilman with stunning examples of his work.
Be sure to look at two other eclipse tutorials we posted recently: One with a variety of detailed information for still photos, and another explaining how to capture great videos of August's rare event.


FEATURED VIDEO