Hähnel Inspire; Live View Remote Control
Remote viewing and shutter release capability opens up a host of picture opportunities, from working high atop camera platforms from ground level to very low-level shooting without muddying your clothes (given your camera lacks an articulating monitor) to placing your camera in spots and being able to view and shoot without your being right behind the viewfinder. Many photographers routinely work with radio triggers for flash, especially in studio environments where the lights are set in position and photographer and model or subject move. The Hähnel Inspire adds to the mix with remote shutter release and viewing in one.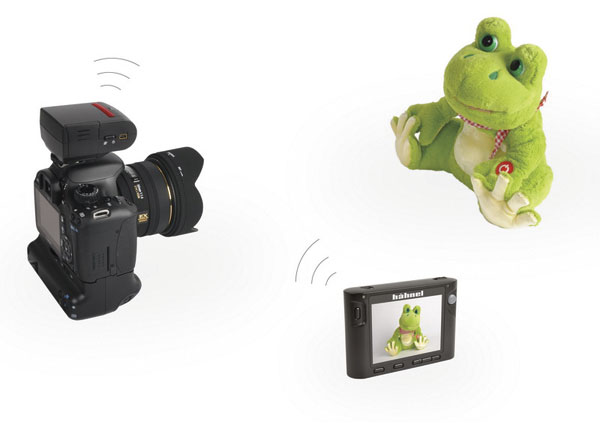 Available now for Nikon and Canon D-SLRs (see the list at www.rtsphoto.com; click on the Hähnel link) for about $299 (street), the setup is composed of two units. The Inspire View is a radio signal transmitter with a contained CMOS sensor that sits in the camera's hot shoe and connects with a remote cord to the remote shutter release tripper in the camera connections and a video cord to the camera's video out socket. The latter is set for cameras with Live View systems and actually transmits the video signal to the other part of the setup, the 3.5" LCD remote shutter release and video screen unit.
Don't have a camera with Live View? No problem, as within the transmitter is a small CMOS sensor that transmits the video signal to the viewer. While the Live View setup is more precise as to framing, you learn soon enough, as I did with a Canon EOS 5D for a test, that you can make out the actual framing depending on the lens focal length used after a few test shots. Overall, the on-camera unit supplies about a 35˚ angle of view, though on close-up shots you do have to take parallax into consideration due to the offset of the taking lens from the hot shoe-mounted unit's "eye."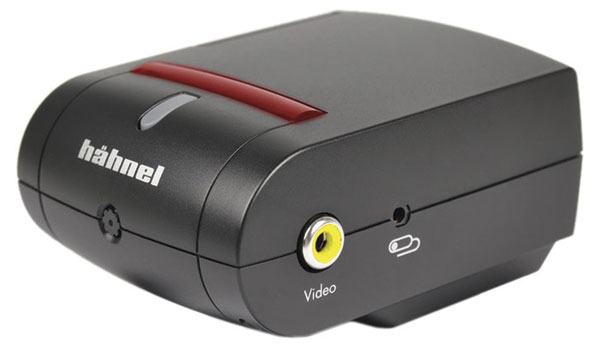 Powered by four AA batteries in each unit (there is also a Mini USB power input available for both units), the company claims you can fire the shutter from up to 180 feet away! While I did not walk that far from the camera during my tests, I did walk about 20 yards away and it worked fine, and even set the camera in a room a level above another and shot around a corner and up a staircase with success.
You can set up as many as four cameras in the different channels of the unit, which you toggle through with a button on the unit. Speaking of buttons, there is no on-screen menu to guide you through the button functions and the nomenclature in the instruction pamphlet for each is somewhat obscure, and there are no markings on the LCD viewer either, so it can take some time to navigate at first. But overall, an hour with the unit and some patience will get you through. You can adapt the LCD unit to save images, play them back, check battery levels on both units, and even adjust screen brightness. Playback is a low-res version.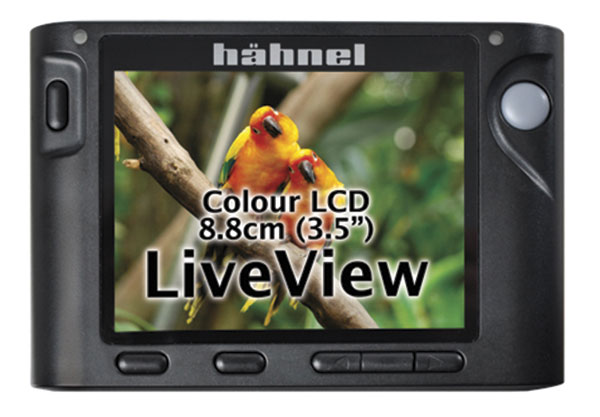 Note that the connections supplied with the unit do not include the AV cable for Live View cameras—you should use the one you got with your camera kit. Also, spare AA batteries are a must for extended work times. There is no battery life predicted by the company for the units, but having extra on hand, in my experience, is a must.
Pros and Cons? On the plus side, this is a very handy unit for those who can use the facility to shoot and view remotely. I can see many uses for macro work, wildlife, high level shooting, candid work, and more. On the minus side is a decided lack of guidance when first working with the unit, and need for markings on the unit itself or menus within the viewing screen. Also, there should be an on/off light or indicator and a "sleep" time that you can set so you don't accidentally, as I did, leave the unit on and run the batteries down. Overall, those who see what a unit like this can do to expand their photo ops will appreciate its capabilities.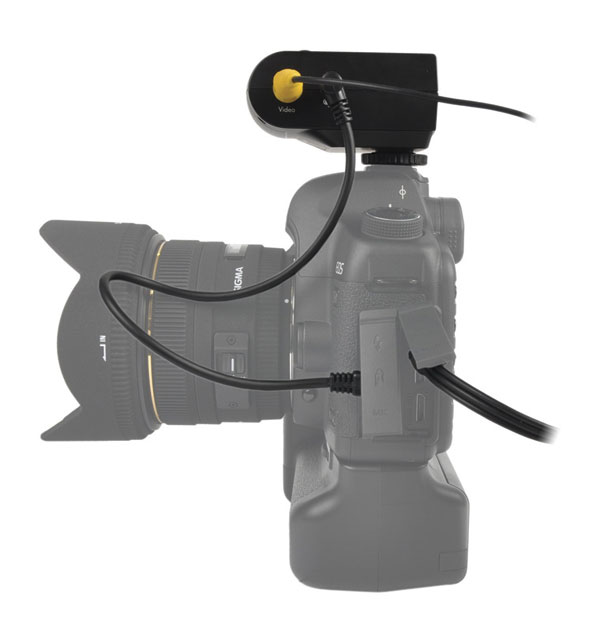 RTS Inc. is the exclusive US distributor. For more information, visit www.rtsphoto.com and click on the Hähnel link.

LATEST VIDEO

SPONSORED VIDEO
Testing Tamron's SP 150-60mm G2 lens while capturing birds and alligators in Apalachicola, Florida.