Got a Tough Photography Question? Ask Pro Photographer and Photoshop Expert Scott Kelby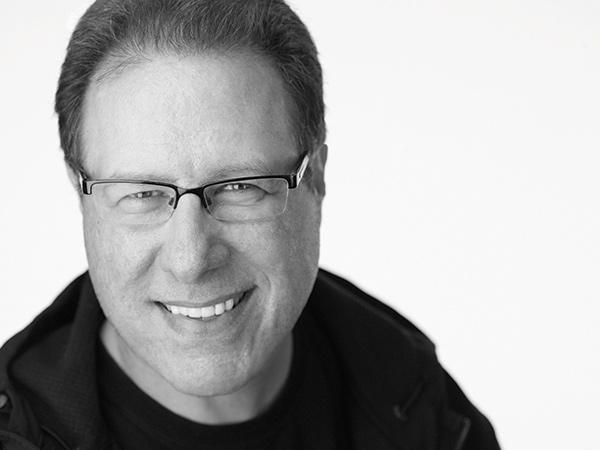 Q. My Windows 10 computer is old. I built a modest machine a few years ago and am starting to select components for a new build. My question: Do Lightroom and Photoshop use the graphics card to assist in processing images? I convert the Canon 5D Mark IV Raw CR2 files to DNG files and then process them in Lightroom. I then make both 60 percent and 20 percent JPEGs, the former for on-screen viewing and the latter for e-mailing. Rendering DNG and JPEG files is often slow enough to make me impatient. On occasion I process large files in Photoshop and want maximum speed. Will a fast (and expensive) graphics card be a worthwhile expense? I want this new build to last at least four or five years. By the way, if you want to recommend a graphics card and a processor that would be just fine. Thanks!
A. Lightroom can make use of GPU acceleration; turn it on in Lightroom's Preferences by turning on "Use Graphics Processor" under the Performance tab. It does make a difference in Lightroom, but not one that will blow you away. Where it will make a bigger difference is in Photoshop, and you'll feel it there big time. As for a graphics card, you can spend more on the card than you will on the rest of the PC, so it depends on your budget. That said, take a look at NVIDIA's cards—they have special pages on their site dedicated to cards for Lightroom and Photoshop. For more info, go to nvidia.com/object/adobe-lightroom-cc.html. As for your PC lasting four or five years, I'm sure it will as the metal and wire will still hold the properties of a solid. However, by then your PC will be as slow as a dog, and probably incompatible with pretty much everything, so I'd take that part off your wish list.
Q. I have Adobe Photoshop CS6 and Adobe Bridge CS6 and am using macOS Sierra 10.12.4. When I insert my 64GB card in my Lexar USB 3.0 card reader and go to the Bridge downloader, it says "no device found," and when I hit refresh I get the same message. However, if I use a 32GB card it works perfectly. I don't get it. This is driving me crazy!
A. I hate to be the one to tell you, but your card is probably bad. However, that doesn't mean you're out of luck, except for the fact that Lexar closed their memory card division, which was sold to a Chinese company, and it's totally in limbo at this point. Otherwise I'd tell you to ship the card to Lexar because they'd usually retrieve your images and send you a brand-new replacement card for free. In the meantime, let's try another card reader because memory cards, even in this day and age, can still be very finicky sometimes. So, first, borrow a memory card reader from a friend. That will probably do the trick. If the card still doesn't show up in Bridge, see if it at least mounts on your desktop. If it does, drag all the images on the card off onto your hard drive and then eject the disk—double-check to see if the images are still on your hard drive—then drop that memory card in the trash. You can replace it with a 64GB SanDisk Extreme for around $49. Hey, it happens.
Q. I am looking for a way to sync my files over multiple storage devices and the cloud with the least effort possible. I currently use all Apple products (iMac, MacBook Pro) and have two external hard drives and cloud storage. As I add photographs to my main HDD, I'd like them to sync to both my HDDs and the cloud with the least amount of effort. I don't store any photographs on my iMac or MacBook Pro. In a perfect world, as I add, edit, and delete photographs/files to my main HDD, I can hit a button and the backup HDD and cloud will sync up to my main HDD. Is there a way to do this?
A. You bet—using Dropbox, but you'll need to have Dropbox Plus and get the Extended Version History (EVH) add-on. Starting with your iMac, here's what you'd need to do: on your external drive, add a Dropbox there and put all your photos into it. Now you've got your images in the cloud, but with Dropbox you have local access as well so the images are still available on that external hard drive. Next, add a Dropbox to your MacBook Pro's external drive and you can access those same images there. Now if you open an image on your external drive and edit it in Photoshop, those changes will go up to Dropbox, and to your EVH (which lets you go and recover that image, or previous versions of it, for up to a year), and your other drive will be updated automatically. You don't even have to click a button. More details at dropbox.com. :)
Q. For 20 years I shot 35mm SLR and 645 film cameras, but made the transition to digital and have been using a DSLR for the past 10 years to shoot everything from weddings to sports as a sideline. I'm currently retired and very interested in the best point-and-shoot for ease of use, and also to reduce the bulk of equipment when traveling. In your opinion, what is the best point-and-shoot for all-round use, especially in low light with a high megapixel count?
A. I'm a Canon shooter so my experience has been with Canon point-and-shoots. The best one I have personally used is the PowerShot G7 X Mark II, which Canon kind of billed as the second camera for DSLR shooters. Weighing less than a pound and measuring 4.15x2.40x1.65 inches, it is really a great little camera. It has 20 megapixels, a 4.2x optical zoom, a multi-angle touchscreen, and shoots video. Aside from Canon, a buddy of mine absolutely swears by his 20MP Panasonic Lumix ZS100 for travel. It has all the goodies, but also a Leica 10x zoom in it, which would be ideal for travel as the zoom is equivalent to a 25-250mm. Hope that helps in some small way.
Scott Kelby is a photographer, Photoshop Guy, award-winning author of more than 50 books, and CEO of KelbyOne, an online education community dedicated to helping photographers take the kinds of images they've always dreamed of. You can learn more about Scott at his daily blog (scottkelby.com), or follow him on Twitter: @scottkelby.
Editor's Note: Ask a Pro is a Q&A column from professional photographer, writer, and educator Scott Kelby. Scott is here to answer all your photography-related questions, so if you have something you'd like to know, e-mail him at editorial@shutterbug.com (with "For Scott Kelby" as the subject line) and your query could be featured in the next edition of Ask a Pro.