Give Drab Outdoor Photos a Golden-Hour Glow with These Easy Photoshop Tips (VIDEO)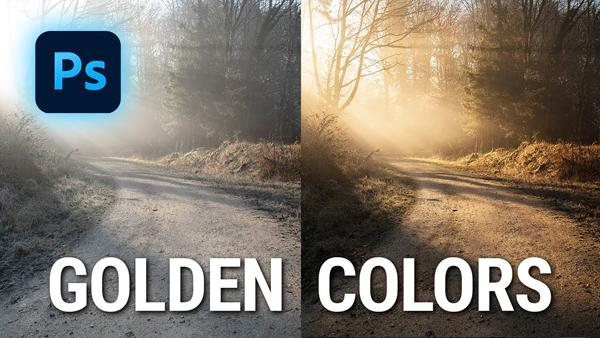 Today's Photoshop tutorial is all about analyzing boring photos carefully before relegating them to the trash. That's because a drab image with good composition and a compelling subject can often be transformed into a beautiful scene with a few thoughtful adjustments in Photoshop.
In the episode below you'll see how one of our favorite image-editing experts began with a nicely composed image—suffering from poor light, insufficient contrast and flat colors—and turned it into a "keeper." His straightforward process is basic enough for photographers of all skill levels to emulate.
It's not always possible to be at the right place at the right time, and German photographer Christian Mohrle walks you his technique for taking a dull midday photo from "meh" to WOW" in barely eight minutes. Our guess is that after watching this video you'll employ Mohrle's method for all sorts of outdoor images that need a bit more pizazz.
As always, Mohrle begins in Photoshop's Basic panel and selects a camera profile that's most appropriate for the task at hand, In this case he chooses the Adobe Landscape option that immediately provides a boost in saturation. He then makes several global adjustments to get the overall shot as good as possible before making Selective enhancements to specific portions of the scene.
Mohrle's initial adjustments include warming up the color temperature, adjusting exposure for more details in the highlights, and slightly dropping shadows while keeping a close look at the histogram to make sure he doesn't go too far.
Mohrle's local adjustments are just as quick and easy to accomplish, and he walks you through the required steps. All that's left is a bit of color grading, and the final images is super nice.
You can find more shooting and editing tips on Mohrle's YouTube channel, so head over there after you've watched the video.
And be sure to check out the helpful Lightroom tutorial we posted recently, explaining three simple ways to add contrast to landscape photos for eye-popping images.

FEATURED VIDEO