Get MAXIMUM Image IQ from Long Lenses for Nature & Wildlife Photography (VIDEO)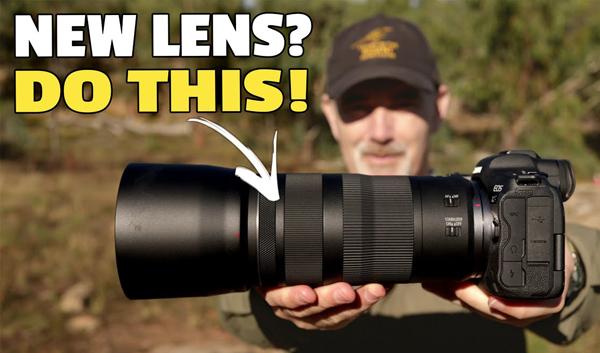 All photographers want to coax every ounce of image quality and sharpness from whatever gear they own, and that's particularly true when it comes to valuable glass.
Australian pro Duade Paton specializes in wildlife and nature photography, so he frequently has a long lens on his camera. In this eye-opening tutorial you'll learn how to test your lenses, choose the appropriate camera settings, and use proper shooting techniques for optimum results in the field.
Paton also has some great advice for choosing subjects and locations, framing shots for maximum impact, and even finding the best conditions for increasing your odds of success. You can think of this video as a primer on wildlife photography, with a bunch of great tips for achieving great results with whatever gear you own.
Paton shoots with two different kits to illustrate his techniques. The first is an old 10MP Canon EOS 40D with an EF 400mm f/5.6L lens, while the other is the premium 45MP Canon EOS RF and RF100-400mm f/5.6-8 is USM telephoto zoom. Before heading out to photograph birds, he conducts a detailed test of the two kits.
The straightforward analysis uses a toy bird as a subject, and is something you can easily do at home to test the IQ and sharpness of all your lenses. You'll want to isolate the test subject from a plain background, mount your camera on a tripod, and shoot from eye-level. It's also important to have direct light on the subject, and Patron recommends shooting about an hour after sunrise.
Paton conducts his lens tests with three simple setups while varying camera-to-subject distance. He also employs various aperture settings to illustrate what happens when a lens is stopped down.
With the testing out of the way moves into the field for some "real" photography, while he demonstrates additional shooting techniques and makes some very interesting image comparisons.
You can find more outdoor photography tips on Paton's YouTube channel and in another tutorial we posted recently, explaining how to shoot amazing outdoor photographs in low light.

FEATURED VIDEO