Genuine Fractals 6; Blowups And More Page 2
Want to go bigger than that? You can, and many will use this program to crop into an image and maintain the same look and feel at full-sheet printing size. But what about smaller files kicked out in olden times or from lesser megapixel-count cameras? Same deal here—to check it out, I worked with a small 2.3MB JPEG and enlarged it up to 17+MB, adding some GF sharpening in the process, and a crop into the image shows that the GF image was actually superior to the original even when enlarged up in size.
I worked with GF6 on a variety of images, including this one scanned from an Ektachrome originally shot in 1999 and scanned a few years later. I would not hesitate to use GF6 on any image I wanted to resample to make a larger print size, even those shot and digitized years ago.
Want to see for yourself? The onOne Software website (www.ononesoftware.com) offers a free GF6 download demo for both Windows and Mac users, plus many of their other software products. By the way, there's also a Pro version ($299.95, $99.95 upgrade) of the software that can be used to re-size CMYK images (for publication) and plug-in power for Lightroom and Aperture, plus a Gallery Wrap feature that adds extended margins to images for printing on canvas that will be stretched on frames. This actually extends the margin image information out by duping so that you do not crop into the original image frame, a necessity if you do this kind of output.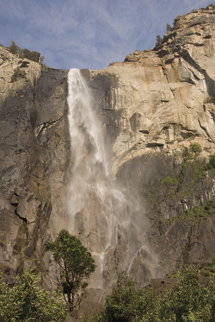 These days we shoot large file sizes and output via raw in 16-bit. GF6 had no problem handling this Canon EOS 5D file (native at 16-bit, 72MB) sent its way via Photoshop CS4. I enlarged to 284MB for a 24x36" print and saw virtually no image degradation. The combo of big files and a superior resampling program opens the doors to some intriguing output possibilities.
For more information, contact onOne Software at: www.ononesoftware.com.