Galen Rowell's Sierra Nevada: Compiled By The Editors Of Sierra Club Books
Photographers the world over have always admired the work of Galen Rowell. In this new volume, which focuses on his work in the Sierra Nevada Mountains, we get to see why. We thought this book deserved special attention, not only because of the work but also because the images so powerfully communicate Rowell's dedication to and love for the outdoors. What follows is a brief description of the book with a selection of images, kindly supplied to us by the publishers.—Editor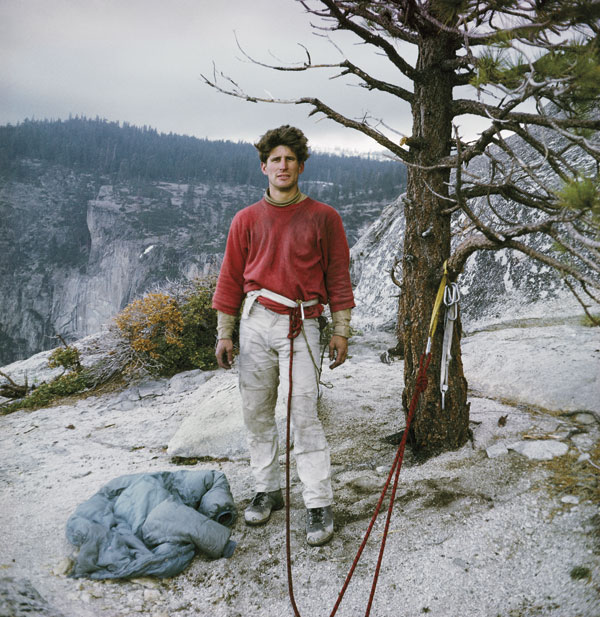 Sierra Club Books has published Galen Rowell's Sierra Nevada ($29.95, hardcover with jacket), a magnificent volume that gathers for the first time the best of his lifetime's work in the mountain range he called his "favorite place on earth."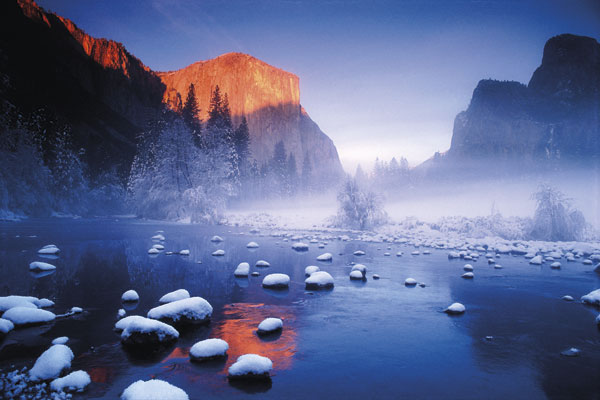 As the twentieth century's most celebrated adventure photographer, Rowell spent much of his life roaming the world with his camera, chronicling exotic locales on all seven continents. Yet he always returned to the land where he started out, both as an adventurer and a photographer: California's Sierra Nevada. Indeed, in the two years before his death in a 2002 plane crash, Rowell became increasingly focused on photographing the "Range of Light," producing some of the strongest images of his career.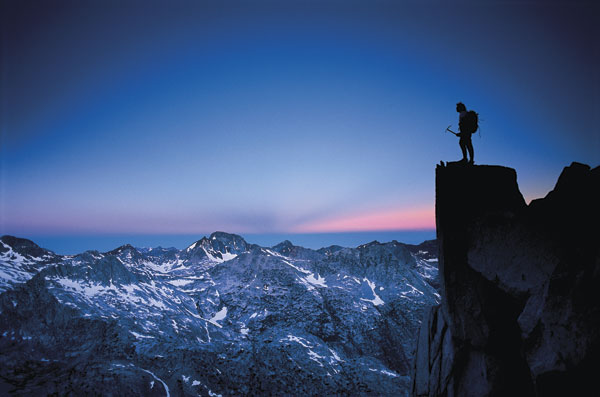 Now the best of his iconic Sierra Nevada images are gathered in one magnificent volume, reproduced to the highest standards from digital masters of his 35mm frames. From the lofty cliffs and lush alpine meadows of Yosemite to the stark high desert of the Owens Valley, from the jagged High Sierra crest to the soft contours of the Eastside's Buttermilk Hills, Rowell captured the range in his signature "dynamic landscapes," which combined an artist's vision, an adventurer's total access, and a peerless knowledge of optical phenomena in mountain settings. Other images offer an inside view of the "golden age of climbing" in Yosemite and the High Sierra from Rowell's own thrilling vantage point.
An introduction by Robert Roper traces Rowell's deep roots in the Sierra, from his first visits as a toddler with his wilderness-loving parents, through his early experiments in "high and wild" photojournalism, to his precious months of total immersion after finally taking up full-time residence on the range's eastern flank in 2001. Selected images are paired with brief excerpts from Rowell's own writing about the Sierra—a mountain realm he knew and loved profoundly.
Galen Rowell (1940-2002) devoted his life to photography, mountaineering, writing, and adventure. He began climbing mountains at the age of ten, and at sixteen made his first roped climbs in Yosemite Valley. Over the next forty years, he would log more than one hundred first ascents of new routes there and in the High Sierra backcountry. Rowell's award-winning photography has been widely exhibited and praised, and he is the author of many celebrated books, including In the Throne Room of the Mountain Gods, Mountains of the Middle Kingdom, Galen Rowell's Vision, Bay Area Wild, and the bestselling Mountain Light: In Search of the Dynamic Landscape. Among the many honors he received was the Ansel Adams Award for his outstanding contribution to outdoor photography.
Book Specifications:
GALEN ROWELL'S SIERRA NEVADA
Compiled by the Editors of Sierra Club Books
Introduction by Robert Roper
ISBN 978-1-57805-163-2
$29.95, hardcover with jacket
112 pages, 9x113⁄4 inches
Features 73 color photos
Publication date: November 15, 2010
Published by Sierra Club Books
Sierra Club Books are published in association with Counterpoint (www.counterpointpress.com).
Distributed by Publishers Group West
Robert Roper is the author of two highly praised biographies. He teaches at the Johns Hopkins University and is an avid climber in his free time.

LATEST VIDEO