Full Frame: The Story Behind the Image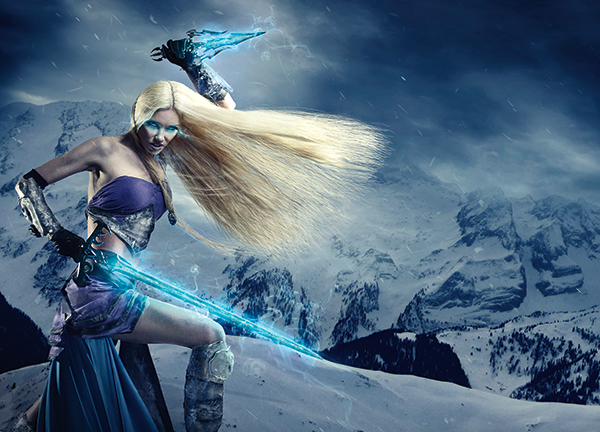 Out Of This World
This amazing image might look like it was shot on a different planet but it was actually captured in commercial photographer Michelle Monique's living room for her first paid gig back in 2009.
"The client was the death metal band, Blackguard," Monique told Shutterbug. "They were looking for a photo that they could use on T-shirts. I proposed doing an image that was inspired by Death Knights from the video game 'World of Warcraft' and we ran with it."
Considering how futuristic and fantastical the photo looks, one might think it was shot with cutting-edge photography gear and then heavily processed in software. It was actually captured with a Canon EOS 40D and features some tweaking in Photoshop CS3. The costuming was handmade by Monique herself.
"I wanted to create armor that incorporated skulls and looked hardened with ice. This was my first time trying to make armor so all I knew how to use was paper mache. It barely even made it through the shoot!" See more of her work at michellemoniquephoto.com.

FEATURED VIDEO