Fujifilm Intros 26.1MP X-T3 Mirrorless Camera with Faster AF, 30fps Shooting, Weatherproofing & More
The long-anticipated Fujifilm X-T3 mirrorless camera has arrived, with a host of powerful features and upgrades for shooting both still photos and video. Billed as the fourth generation of Fujifilm's popular X-Series line, the camera is built around the company's latest technologies for superior image quality, enhanced autofocus speed, and black-out-free burst shooting.
(UPDATE: Read our first look review and see 15 full resolution test images we shot with the Fujifilm X-T3 here.)
At the heart of the Fujifilm X-T3 is a new 26.1MP X-Trans CMOS 4 sensor with no low-pass filter. Fujifilm says this is the first APS-C back-illuminated sensor with phase detection pixels distributed across the entire frame, to provide improved resolution without compromising signal-to-noise ratio. Also contributing to enhanced resolving power and faster performance is the camera's new X-Processor 4.
With significantly better autofocus acquisition and subject tracking, the X-T3 boasts a low-light phase detection AF limit of -3EV—two-stops better that its predecessor the X-T2. The X-T3 also refocuses and meters 1.5 times more frequently than the earlier model. Autofocus tracking of erratically moving subjects has also been improved.
The new Fujifilm X-T3 is designed for the hard knocks of professional use, and features a rugged magnesium alloy body with a weather-resistant structure. Design enhancements include a lockable EVF diopter adjustment, a hi-res 3.69 million dot EVF, larger top panel dials, and a high-contrast touchscreen panel with wider viewing angles than previous models.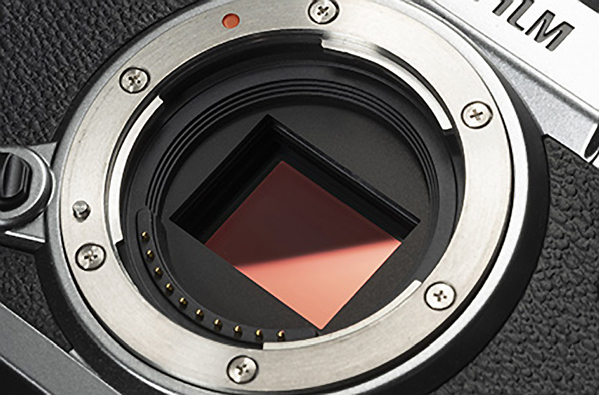 When it comes to video capabilities, Fujifilm boasts that the new X-T3 is the first mirrorless camera capable of internal SD card 4K/60P 4:2:0 10bit recording, and the first mirrorless camera with an APS-C or larger sensor capable of 4K/60P 4:2:0 10bit HDMI output.
The new Fujifilm X-T3 mirrorless camera body is expected to be available on September 20 in black and silver for $1,500. A kit with the body and an XF 18-55mm lens will also be available for $1,900. You can read complete details on the Fujifilm website. Read our first look review of the Fujifilm X-T3 here.

FEATURED VIDEO