Fujifilm's FinePix S5 Pro; A Real-World Test Of A Viable Alternative D-SLR
We all know that the professional D-SLR market is dominated by Canon and Nikon. But there are other viable alternatives out there, including the FinePix S5 Pro. It's always good to consider options so, with that in mind, I'm going to give you my impressions garnered from a 30-day field test, including the pros and cons of the camera and some unique features that distinguish this camera from its competitors. I had the camera during the months of October and November in northern New England so I had time to take photos both in the studio and outdoors. My work is composed almost entirely of portraits so there are no wedding or commercial images here, although the camera does have some features that would endear it to wedding photographers. I'm here to tell you how it performs in the "real world" of shooting hundreds of images a day in a portrait studio.
The camera body is based on the popular Nikon D200--and that's a good thing. This body is much more rugged than previous Fuji Pro cameras. I owned an S1 and still use my S2 and the construction and materials on this model are a huge improvement. The things I noticed immediately were the solid feel and the bigger viewfinder. And once I started using the camera, I was glad that it retained the very useful flash commander unit; I found myself using that little button on the back of the camera all the time. More on that later.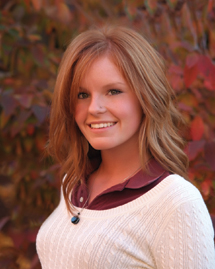 This late fall outdoor portrait of Mandy Walters is a great example of the beautiful color and rich file the Fujifilm FinePix S5 Pro is known for. (Sigma 50-150mm f/2.8 lens at 85mm, ISO 200, 1/125 sec at f/4, manual exposure, STD color balance, Auto Dynamic Range.)
All Photos © 2007, Steve Bedell, All Rights Reserved
So now that we have that covered, let's get right to the big question--what makes this camera different from other choices, and why should I buy it? Part of the answer lies in the company's unique approach to its sensor technology and the way the camera processes images.
Previous versions of the "S"-series cameras have been known for slow focusing; the S5 Pro is vastly improved over previous versions. This gull was quite close to me and moving pretty fast but I still managed to get accurate focus. (Program mode, Sigma 50-150mm f/2.8 lens at 135mm, ISO 200, 1/400 sec at f/10.).
First, the sensor. The Fujifilm sensor is unique in the photo world. Instead of packing as many pixels as possible in a given space, they use a system of paired photodiodes. There are an even split of "S" diodes and "R" diodes, the S diodes being the large ones that capture the lower light levels and the smaller R diodes the ones sensitive to brighter areas of the scene. The information from this Super CCD SR Pro sensor is then fed to the new RP (Real Photo) Processor Pro to deliver the final image file. What this means to you is that, when properly used, this chip will deliver an image with outstanding dynamic range and very "film-like" results. It also promises significant noise reduction at higher ISOs. I did take some images at ISO 3200 and found it a usable speed to use, if necessary.
(Left): Portraits and weddings are this camera's forte; it's a pleasure to use in the studio as in this photo of Sarah Gagne. (Manual mode, Sigma 50-150mm f/2.8 lens, ISO 100, 50mm at f/6.3.) (Right): This is another example of auto everything (exposure, focus, dynamic range) that the camera hits squarely on the head. (Tamron 28-75mm f/2.8 lens at 35mm, ISO 200.) (Model: Mandy Walters.)
Another feature unique to this camera is the Film Simulation mode. You can select a few different presets that will alter the image processing to mimic certain film looks. In this world where many photographers spend most of their waking hours post-processing images (a world I call madness!), you may wonder why they even bothered with something like this. Actually it's quite useful, and I'll reveal why as we go along.

I do have a good deal of praise for how the camera performed, and some suggestions for perhaps the next model. First, there's that wonderful sensor and image processor that deliver perhaps the most beautiful skin tones in the D-SLR kingdom, and the best dynamic range to boot. Add to this the cool "face recognition" button on the bottom left that immediately brings your subject's face (or multiple faces by clicking through) up close so you can check expression and eyes. While the latter is borrowed from the amateur ranks, here it is put to good use for professional wedding and portrait photographers. I'll go out on a limb here and state that this camera was designed for photographers, like me, who do not want to spend time after the shoot processing files, so if you shoot mostly JPEG files and just want to send them to a lab and get a good print back with no fuss, this camera deserves your serious consideration.
Film Simulations

In keeping with Fuji's aim of giving you the perfect file straight from the camera, they have loaded many preprogrammed "Film Simulation" looks into the camera's menu system. While I'm not sure exactly what films they're trying to mimic, I can tell you that the final (F2) setting takes a go at Fuji's highly prized Velvia film, known for its intense color and saturation. For most portrait and wedding photographers, either the standard or F1 settings will probably do the trick. Here you can see identical studio shots of my model Sarah Gagne using the different settings.

All photos taken with studio flash, Larson 4x6 softbox with silver Larson reflector underneath. Sigma 50-150mm f/2.8 lens at about 85mm, ISO 100, 1/100 sec, f/7.1. (Model: Sarah Gagne; makeup by Joya Beauty, www.joyabeauty.com, Dover, New Hampshire.)

FEATURED VIDEO