Remove UGLY Color Casts from Photos With This Quick Fix (VIDEO)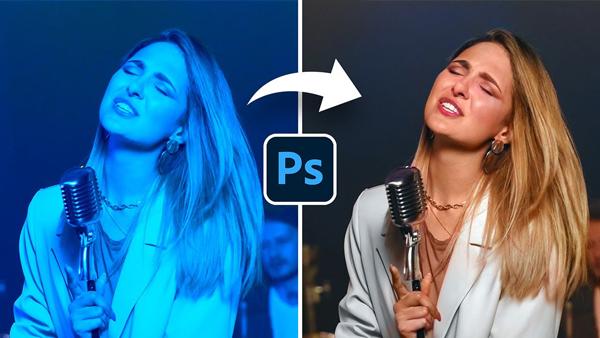 Every so often we capture a photo with an unsightly colorcast, like when shooting performances with strong, colored stage lighting. There are numerous other situations in which harsh supplemental light obliterates the original colors of a subject.
In the quick tutorial below from Pix Imperfect you'll see how easy it is to restore natural colors to a photo. Image-editing expert Unmesh Dinda demonstrates how it's done in barely eight minutes with a simple and effective Photoshop technique. The result is a very realistic fix.
Dinda explains the best Photoshop tools to use depending upon the image at hand, demonstrating a variety of helpful methods. He explores using Curves as well as Camera Raw, and provides a few color-grading methods for adding style and punch to the image.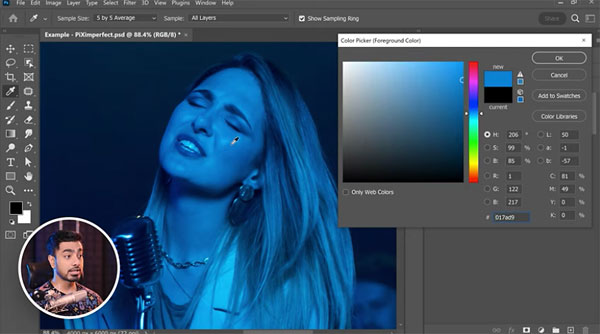 As you'll see, Dinda's demonstration photo is of a singer on stage, and she's bathed in unsightly blue tones from overhead lights. Everything from her face, lips, hair, and clothing looks really bad, which he illustrates by pulling up the Hue/Saturation panel and examining various portions of the shot.
Dinda's quick and easy process for rehabilitating the colors begins by creating a duplicate layer, and he provides helpful keyboard shortcuts for all the necessary steps. Next he goes to Photoshop's Neural Filters panel and selects Colorization from the list of options.
You'll see how the magic occurs within seconds, thanks to Photoshop's advanced AI capability. Once the original colors are restored and the image looks natural, Dinda explains how to quickly "stylize" the photo for a bit more impact if necessary.
You can find a variety of image-procesing tips on Dinda's internationally popular YouTube channel, so take a look after watching this video.
And don't miss the tutorial we posted from another expert, explaining how to use Lightroom's Parametric Curve for better edits.

FEATURED VIDEO