Ever Wonder How a Camera is Made? This Video Shows Fuji X-T10s Being Manufactured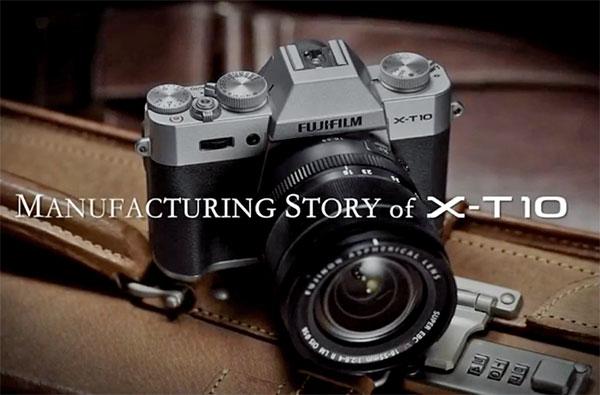 If you've ever been curious how a state-of-the-art camera is made, check out the below video, which shows the step-by-step manufacturing process for Fujifilm X-T10 mirrorless cameras.
The 3-minute video, which has no narration but uses a rather over-dramatic music score, features an inside look at how the Fuji X-T10 is manufactured "from the molding and trimming of the camera parts to packaging all items inside the box to get shipped," according to Fuji's write-up on YouTube.
The lightweight and portable Fujifilm X-T10 was unveiled in May. It uses a 16.3-megapixel APS-C X-Trans CMOS II sensor with built-in phase detection autofocus along with the high-performance EXR Processor II, and is compatible with all Fujinon, X-Series interchangeable lenses.
Look for a review of the Fujifilm X-T10 coming soon on Shutterbug.com.

FEATURED VIDEO