Epson Unveils 17-Inch SureColor P800 Professional Photo Printer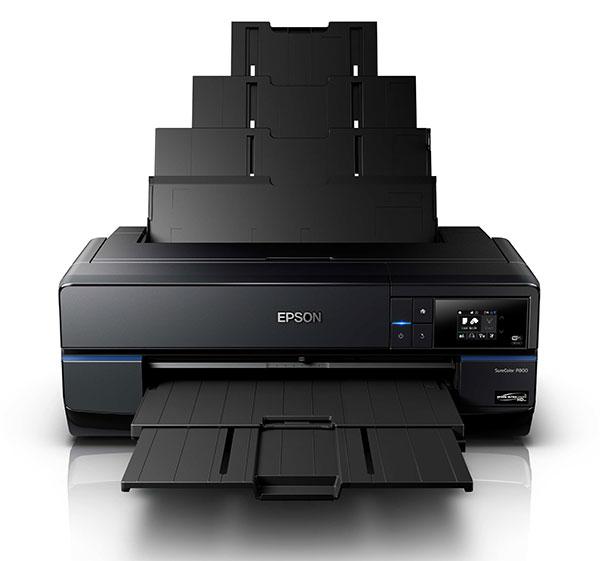 Epson just took the wraps off its newest professional photo printer: the 17-inch-wide, SureColor P800. The Epson P800 uses a new UltraChrome HD eight-color pigment inkset and revamped Epson MicroPiezo AMC printhead technology.
The SureColor P800 is the successor to Epson's Stylus Pro 3880 printer from 2009. Other new features on the P800 include a sheet feeder for photo or matte media, and front-in and front-out paper path that's designed to make it easer to print on thicker fine art papers and poster board.
There's also an optional 17-inch wide roll paper adapter design for printing on canvas and on longer print lengths of up to 10 feet to help produce ultra-wide panoramic photo prints. It uses individual 80 ml high capacity ink cartridges.
Here are some other key features of the Epson P800 photo printer.
• UltraChrome HD Ink designed for better black density and improved print permanence
• Advanced Black-and-White print mode for pro-level neutral or toned black-and-white prints
• Nine 80 ml ink cartridges with Auto-switching Photo and Matte Black Ink
• Easier printing on fine art and roll papers and panoramas over 10 feet long; front-in and front-out paper path for media and poster board up to 1.5 mm thick and optional rear-mounted 2 or 3-inch core roll feeders
• New case design: professional look and feel; compact printer design optimized for desktop placement
• Connectivity: USB 2.0, Ethernet, Wireless n1, Wi-Fi Direct, Apple AirPrint, and Google Cloud Print support
The Epson SureColor P800 goes on sale in June 2015 for $1,295. The optional Roll Paper Adater will sell for $199. UltraChrome HD 80 ml Ink cartridges sell for $59 a piece.

FEATURED VIDEO