Enchanting SNOWFLAKE Macro Photos Made Easy (VIDEO)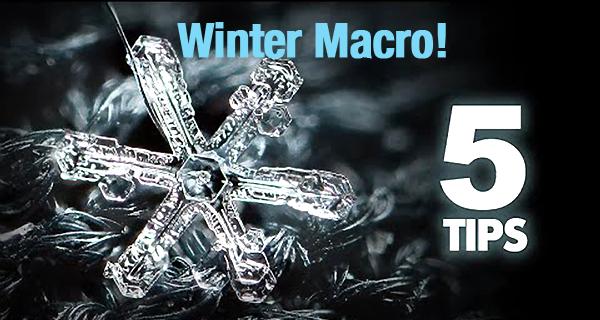 We have both good news and bad news for you today, and we'll start with the latter: If you stashed your macro lens in the depths of your photo cabinet at the end of summer, you'll have to dig it out and dust it off.
The good news is that by watching the quick tutorial below you'll be able to capture stunning macro images of snowflakes and ice crystals with ease. Best yet, in many parts of the country you won't have to travel further than your backyard to get the job done.
Swedish pro Micael Widell is an outdoor photographer with a particular fondness for macro imagery, and his portfolio is full of close-up photos shot throughout the year. In today's seven-minute episode he reveals his "five best tips" for emulating the snowflake images he makes in freezing weather.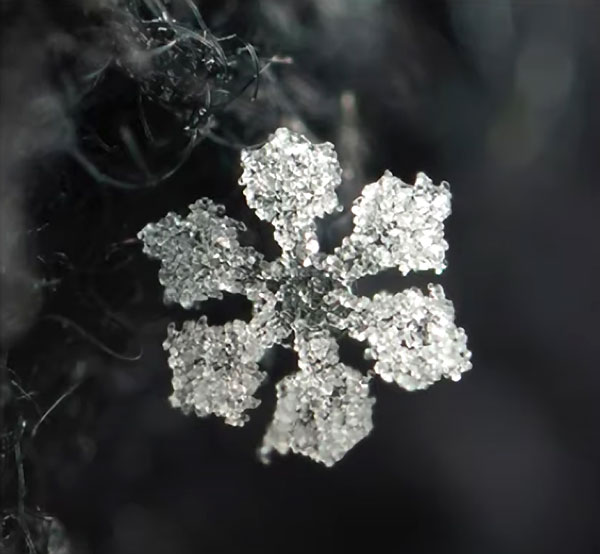 You'll watch Widell to get to work on what he calls a perfect day for this genre of photography, and he explains the type conditions to look for when giving this a try. In his experience you'll want to shoot on a somewhat windy day when the falling snow is "whirling around a bit and the snowflakes are small." He also looks for a temperature of around 24°.
Widell's second tip is to find a simple backdrop, like a piece of black cloth, to catch falling snowflakes or ice crystals. Nothing fancy is required, and he suggests using a dark sweater, doormat, or "your wife's fleece headband." Our suggestion is to avoid the latter (unless you get permission) and employ a piece of black velvet instead. Joking aside, "the finer the fabric the better" for optimum results.
Widell explains that it's best to leave your backdrop outside for a few minutes to cool off, so snowflakes don't melt when they land. Needless to say, it's important to dress warmly—especially if you intend to remain outdoors for a lengthy period of time.
You'll also learn the camera settings Widell recommends, and the gear he prefers for this type of photography. There's a complete list of his equipment in the description beneath the video—including a few simple accessories that increase you odds of success.
The tutorial wraps up with a discussion of several shooting techniques Widell employs to capture his impressive imagery. You'll find some of this advice helpful for shooting macro photos during all seasons of the year.
You can find more helpful tips on Widell's YouTube channel and in another tutorial of his we posted in the past, explaining how lens diffraction affects your photos and how to solve any related problems.

FEATURED VIDEO