Eliot Porter: In The Realm Of Nature: A New Book With Images From A Master Of Nature Photography
As a young photographer I grew up inspired by the nature work of Eliot Porter. His images were something entirely new to me, combining color, fine art, and nature in one. I was not alone in this admiration of his work—a whole generation of photographers learned the lessons he had to teach. It was only many years later that I learned, from attending a talk he gave at the National Geographic Society in Washington, DC, that his first love was bird photography and the seminal nature work he created came from his waiting out his avian photos in the woods. It's with great pleasure that we present a sample portfolio of his work from among the many featured in this new, very well produced book, with an essay provided by the publisher for our use.—Editor
The J. Paul Getty Museum in Los Angeles has announced the publication of Eliot Porter: In the Realm of Nature (Getty Publications/November 2012), presenting work from the acclaimed American photographer's illustrious six-decade career spanning the 1930s to the 1980s. Known for his exquisite images of birds and landscapes, Eliot Porter (1901–1990) was a pioneer in the use of color photography during a time when most serious photographers were working with black-and-white film.
The images in this stunning volume, many taken in the American Southwest and New England, as well as in Iceland, are from the Amon Carter Museum of American Art, Fort Worth, Texas; the Collection of Daniel Greenberg and Susan Steinhauser; and the J. Paul Getty Museum. They are accompanied by an essay by Getty curator and author Paul Martineau that discusses Porter's life and the innovations he brought to the practice of photography.
Art And The Environment
Porter's work embodied a strong environmentalist ethic that over time would play a historic and critical role in the preservation of wild places. Trained as a medical doctor and possessing a scientist's gift for close observation, Porter explored new ways of depicting the colorful beauty and diversity of the natural world in meticulously rendered and glorious detail. He would often build a wood tower adjacent to a tree so that he could peer down into the nest of his avian subjects at closer vantage. He produced landscape images that captured both pristine forests and ragged river canyons with equal force and brilliance.
Early Career
In the 1930s Porter was introduced to seminal photographers Ansel Adams and Alfred Stieglitz, who mentored the young practitioner and inspired him to produce a body of work all his own. In 1938 Stieglitz gave Porter his first solo exhibition at his New York gallery, An American Place. The show, which garnered strong reviews, changed Porter's life. Shortly thereafter he gave up his academic post at Harvard University to devote the rest of his life to the art of photography.
At this pivotal moment, Porter chose to return to his childhood passion of photographing birds. At age 11 his parents gave him a Kodak box camera for Christmas, and he would regularly practice with it by taking pictures of birds in the natural surroundings of the family's summer retreat in Maine, and at home in Winnetka, Illinois. As an adult, Porter was captivated by the spare and rugged beauty of the American Southwest, where he would eventually relocate. He built a large studio and darkroom next to his house. He would photograph birds in the spring, and other nature projects during the remaining seasons.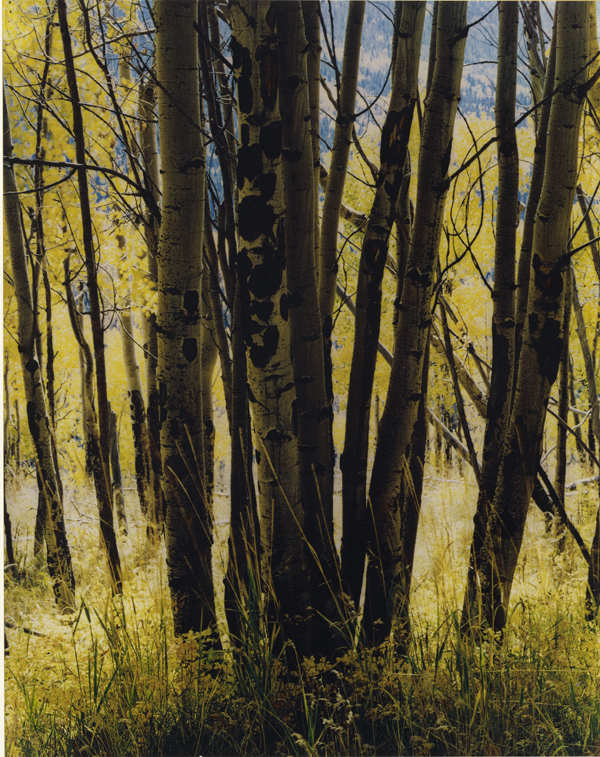 Photographs Lead To Historic Act
Porter's groundbreaking 1962 Sierra Club book In Wildness is the Preservation of the World, with its images grouped by season and accompanied by quotations from Henry David Thoreau, revolutionized the concept of nature photography books. In Wildness helped raise awareness of the complexity and beauty as well as the fragility of nature to a wider audience than ever before. When Porter's second Sierra Club book, The Place No One Knew: Glen Canyon on the Colorado, was brought to the attention of President John F. Kennedy and the U.S. Congress, it led to the passage of the Wilderness Act of 1964, which remains the foundational law in wilderness management today.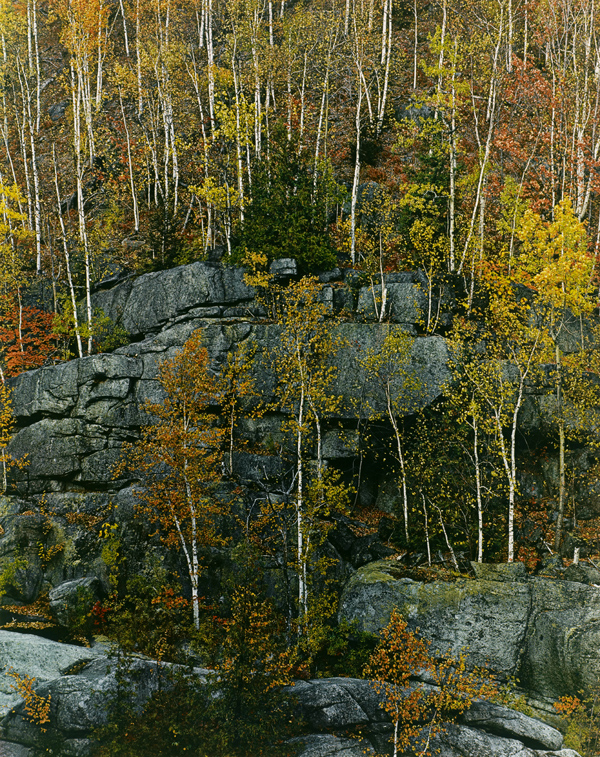 Porter's Legacy
In the Realm of Nature includes Porter's lesser-known early black-and-white photographs from the 1930s and 1940s that are reminiscent of the work of Edward Weston, as well as Adams and Stieglitz. Porter remained steadfast in his use of color photography from the 1940s until the mid 1970s, before it was recognized as a legitimate artistic medium. In so doing, he not only transformed the genres of bird and landscape photography, but also paved the way for an American color movement in photography that came into its own in the 1970s and 1980s, led by William Eggleston, Joel Meyerowitz, and Stephen Shore, among others. Porter's work combines advocacy, art, and science into a powerful visual argument for environmental conservation, whose legacy remains with us today.
Where To Buy
Eliot Porter: In the Realm of Nature (ISBN: 978-1-60606-119-0): 144 pages, 9.5x11"; 80 color and 30 black-and-white illustrations. Hardcover with jacket, $39.95 US. Text by Paul Martineau, with a foreword by Michael Brune, executive director of the Sierra Club. Available at booksellers and online.
Paul Martineau is an associate curator in the Department of Photographs at the J. Paul Getty Museum and the author of Herb Ritts: L.A. Style (2012), Still Life in Photography (2010), and Paul Outerbridge: Command Performance (2009).
Note: Eliot Porter photographs © 1990 Amon Carter Museum of American Art.

LATEST VIDEO