Editing Nature & Travel Photos is Fast & Easy with New Lightroom Tools (VIDEO)
Adobe has been really busy lately with updates that make Lightroom more powerful than we could have imagined just a few years ago. While artificial intelligence capabilities and sophisticated masking tools have grabbed much of attention, there are plenty of other enhanced features that make adjusting images faster and easier than ever before.
Today's tutorial from photographer Glyn Dewis isn't intended to be a comprehensives overview of everything the latest version of Lightroom has to offer. The goal of this episode is to explain several new or enhanced tools that will accelerate the editing process and deliver great results, so you can get back out shooting where you belong.
Dewis is a British landscape pro with a popular instructional YouTube channel devoted to straightforward shooting and retouching tips. In this video he walks you through the quick and simple adjustments he made to a seascape photo captured with a drone in picturesque Boscastle Harbor on the North Coast of Cornwall.
The video begins with a few helpful tips on getting optimum results with a drone, for those who want to give that a try. Moving on to editing techniques, Dewis explains how easy it is to blend and align several images shot of the same scene to arrive at exactly the exposure you envision.
Dewis then demonstrates new methods for correcting skewed perspectives, using presets to save time, and removing unwanted distractions with Lightroom's Content Aware Fill tool. He also has a few ticks for sharpening, cropping, controlling sun flare, and using the best Profile for the image at hand.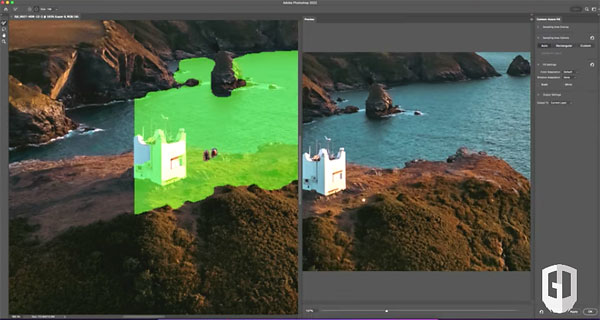 You can find more great tips and tricks by visiting Dewis' YouTube channel, so be sure to take a look and subscribe.
And don't miss the Lightroom tutorial we posted recently from another expert, explaining how to use "targeted adjustments" for more precise landscape photo edits.

FEATURED VIDEO