Dramatic Long Exposure Night Photos Are Easier Than You Think (VIDEO)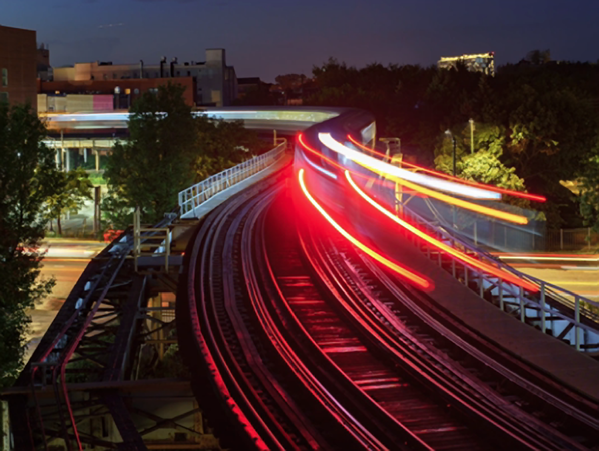 Have you ever marveled at long exposure nighttime photos and said to yourself, "I wish I could do that?" Actually you can, because these striking images of colorful light trails from cars and other eye-popping effects are quite easy to achieve.
In the behind-the-scenes tutorial below, you'll watch photographer Peter Lambert use slow shutter speeds to shoot a variety striking street scenes at night, and he explains exactly how it's done. Be sure to check the description beneath the video, where you'll find a free cheat sheet with complete details on this type of photography.
In this episode Lambert discusses the necessary camera settings for long exposure nighttime street photography, the gear he uses, and several important shooting techniques. You can use many of his suggestions for other forms long exposure photography, from landscapes and seascapes to photos of starlit skies.
The video begins with a quick tripod hack, and then Lambert joins a few fellow photographers for some street shooting after dark with a fast 70-200mm f/2.8 telephoto zoom and a 14mm f/2.8 prime. One of his pals takes a different approach, using a 16-26mm f/2.8 wide-angle zoom.
Light trails of cars and trains are on the agenda, and you'll see the exposure settings used, and learn several valuable composition tips. There's also a discussion of ISO settings and whether there's a significant drop in image quality when switching from ISO 50 to ISO 100.
Lambert also explains why the vantage point you choose is important, and he demonstrates a unique panning technique. There's also a cool light painting trick that you'll definitely want to try, using the flashlight on a cellphone for a unique look.
You can find more interesting techniques on Lambert's YouTube channel, so be sure and take a look. And check out an eye-opening tutorial we posted from another pro, explaining the pros and cons of dumping your DSLR for a mirrorless camera.

FEATURED VIDEO