Do You Still Make These Two Beginner Photography Mistakes? (VIDEO)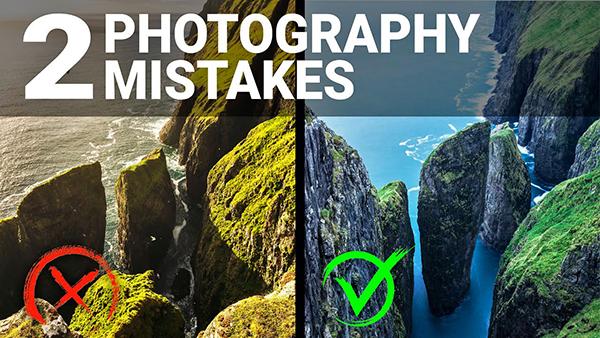 Mads Peter Iversen is a professional landscape photographer, but he freely admits that he still makes mistakes. Iversen even says that two major photography mistakes he makes are ones that beginner photographers typically struggle with.
"There are many mistakes to avoid in landscape photography and here are two I know how to avoid, but I just seem to keep making them," he says. "I also visit two absolutely spectacular locations in the Faroe Islands and get some EPIC photos."
Yes, Iverson's video is shot on location in the gorgeous Faroe Islands. So that alone makes it worth watching. But once you get to the 9:50-mark of this epic nearly 19-minute video, Iversen discusses the first photography mistake he makes that he recommends you avoid.
"What I see most beginners do is they actually crop in too much," Iversen explains while setting up to photograph a massive cliff formation overlooking the ocean. "So, they get too little of the environment or they are simply including way too much of the environment."
At around the 15:59-mark in the video, he discusses the second beginner photography mistake that he still struggles with. It also has to do with image composition.
"I hurried in the beginning because I knew I was about to lose the light which I did but I didn't find the most interesting composition, which I definitely think is the last one here," Iversen says. "I would've liked the interesting composition with the interesting light. I think the first photos are pretty good, the composition's fine but that upper left part with the empty space doesn't work."

FEATURED VIDEO