Create a Striking High-Key Effect with a Few Quick Clicks in Photoshop (VIDEO)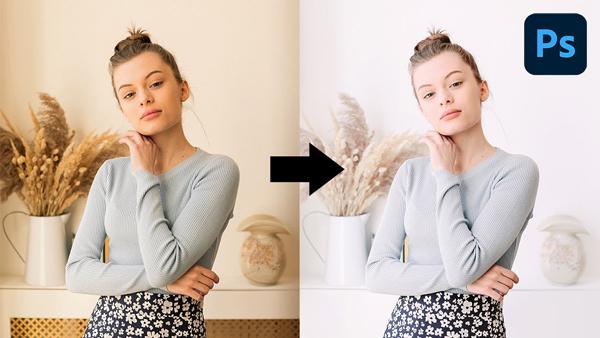 High-key photography is popular among portrait and wedding photographers and involves properly lighting a scene to achieve a bright, airy and unique look. While getting it right in the camera can be complicated, and may involve special lighting equipment, the effect is easy to mimic in Photoshop.
It's been a while since we've featured a tutorial from image-editing expert Unmesh Dinda, and in this straightforward episode he demonstrates a simple editing technique to add a high-key effect to images you've already shot. As a bonus, he reveals a few quick tricks for making your photograph even more impactful.
Dinda's intro explains the theory behind high-key photography. He also discusses why certain types of photos aren't conducive to the processing technique that follows. That way you'll be aware of the limitations while watching the video.
As you'll see, Dinda's simple method employs Photoshop's Hue/Saturation and Curves tools to shape the color and light in a photo. There's also a bit of masking and color-targeting enhancements for achieving the desired effect.
For high-key images the background should be as bright as possible, and Dinda explains how to clean up the background to avoid any distracting imperfections from spoiling the shot. When it comes to brightening the image, it's important to do so in a targeted manner so both the background and main subject are properly balanced.
Dinda explains why bumping up the red tones can really facilitate the process, and he demonstrates how that's done. Another consideration with some high-key images is that they tend to be a bit too cool. Dinda illustrates two simple methods for making this fix. And he provides keyboard shortcuts for all necessary adjustments to speed up the process.
The tutorial also reveals how to fix any unsightly color casts that may result, recover details in a model's lips, and a few color grading tricks to add a bit of punch to the final image.
You can find more editing tips on Dinda's YouTube channel and in another tutorial we posted, explaining how to enhance available-light portraits in Photoshop.

FEATURED VIDEO