Covering The Photo Beat; Car Bag Lighting Kits Plus A Paper Clip And 4GB SD Memory Card
D-SLR Starter Kit From LEE Filters
This Starter Kit offers D-SLR users a comprehensive filter system designed to fit their specific needs. It includes an assembled filter holder, a ProGlass 0.6 ND Standard, a 0.6 ND Hard Grad, a three filter pouch, and a cleaning cloth. These glass ND filters were created for use with digital cameras; they absorb more infrared and UV light than other ND filters to provide richer colors in less than ideal lighting conditions. Contact: LEE Filters USA, 2237 N. Hollywood Way, Burbank, CA 91505; (800) 576-5055; www.leefiltersusa.com.
VISATEC Car Bag Lighting Kits
VISATEC is currently offering the SOLO 400 B and the SOLO 800 B lighting kits. They come in a durable polyester car bag that measures 54x24x26cm. The kits include two SOLO units, one white and one silver umbrella, and one sync cable that measures 5 meters long. Contact: VISATEC USA, 17 Progress St., Edison, NJ 08820; (877) 456-0203; www.visatecusa.com.
Ultra-Speed 4GB SD Memory Card From Transcend
Transcend Information, Inc. has introduced their 4GB ultra-speed SD High Capacity Class 6 memory card. This newest generation of memory cards offers high-speed data transfer compatible with high-tech gear like the Nikon Coolpix and Panasonic digital and video cameras. It can also be used to store your image, video, and MP3 collections. The Class 6 card supports error code correction, power down and sleep modes, a mechanical write protection switch, and a lifetime warranty. Contact: Transcend Information, Inc., 1645 N. Brian St., Orange, CA 92867; (714) 921-2000; www.transcendusa.com.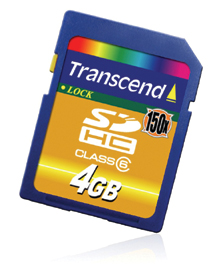 Tuscan-Style Colonnade Arch System
Meese Orbitron Dunne Co. has introduced their Tuscan-style colonnade arch system. Created for photographers and wedding planners, the system uses four quarter-colonnade tops that are curved to create an 8-foot circle, four 72" columns, and a colonnade arch to bridge the tops. The pieces are molded from lightweight, durable polyethylene and are available in standard white or a variety of stone effects. Contact: Meese Orbitron Dunne Co., 4920 State Rd., Ashtabula, OH 44004; (888) 724-1228; www.PropDecor.com.
The Paper Clip From Savage Universal
The Paper Clip is made from flexible polyurethane and offers an easy storage solution for your rolled paper backgrounds. Simply insert the backgrounds to hold them securely in an upright position against a wall. A set of Paper Clips accommodates up to 12 rolls. Contact: Savage Universal Corporation, 550 E. Elliot Rd., Chandler, AZ 85225; (800) 624-8891; www.savagepaper.com.
To submit information for "Roundup" please contact our New Products Editor by e-mail at: Cynthia_Boylan@primedia.com or regular mail at: Shutterbug Magazine, 1419 Chaffee Dr., Ste. #1, Titusville, FL 32780.

LATEST VIDEO

SPONSORED VIDEO