Covering The Photo Beat; Camera Bags, Monolights, And Inkjet Photo Paper Page 2
Wristlet Camera Bag From Jill-E Designs
Made for use with small, slim-line cameras, the Wristlet is crafted from durable weatherproof nylon with leather trim. It measures 6x1.7x3.8" and features a wrist and shoulder strap, padded adjustable dividers, and a memory card slot. It is available in yellow, green, pink, and black. Contact: Jill-E Designs LLC, 1216 Wellington Dr., Victor, NY 14564; (888) 445-4553; www.jill-e.com.
LiteShaper Tools
XP Innovations has introduced new additions to their line of LightShaper tools. The LiteShaper Strip is designed for studios with limited space. It gives complete control of the light falloff between the subject and the background. The LiteShaper Arm lets you transform the LightShaper for use as a gobo, cutter, or flag off the softbox. The LiteShaper Arm Kit features a set of four LiteShapers, an arm, a gooseneck, and a stand. Contact: XP Innovations, Inc., 1716 Lake Shore Dr., Ft. Worth, TX 76103; (817) 534-9737; www.liteshaper.com.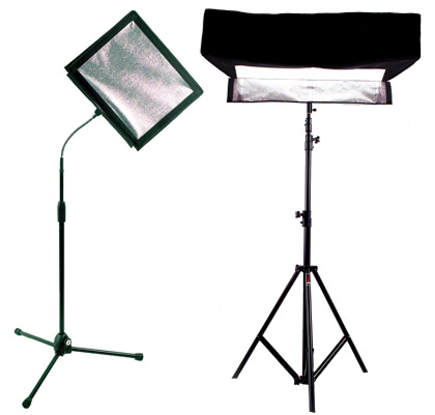 The Shootsac Camera Bag
The ergonomically-designed Shootsac is made to be worn comfortably and offers enough pockets to safely accommodate your cell phone, wallet, photographic accessories, and lenses. The basic bag is crafted from lightweight, wetsuit-grade black neoprene and you can accessorize it with a wide variety of True Color Covers. The basic Shootsac has a retail value of $179. Contact: Shootsac, 17809 Gillette Ave., Irvine, CA 92614; (310) 666-2499; www.shootsac.com.
Sharpwing Luster Inkjet Photo Paper
Hawk Mountain Papers recently introduced Sharpwing Luster, a bright white, semiglossy, 11 mil, resin-coated, low-luster paper that provides high-resolution printing results. It works well with all types of inkjet printers, including dye or pigmented inks. Photo-realistic Sharpwing Luster is available in rolls that measure 24"x100' or in packs of 17x25" sheets. Contact: Hawk Mountain Papers, 314 Ziegler Rd., Leesport, PA 19533; (866) 409-4598; www.hawkmtpaper.com.
To submit information for "Roundup" please contact our New Products Editor by e-mail at: Cynthia.Boylan@sourceinterlink.com or regular mail at: Shutterbug Magazine, 1419 Chaffee Dr., Ste. #1, Titusville, FL 32780.