Check Out These Tips on How to Capture Killer Images on a Safari from a Nikon Pro (VIDEO)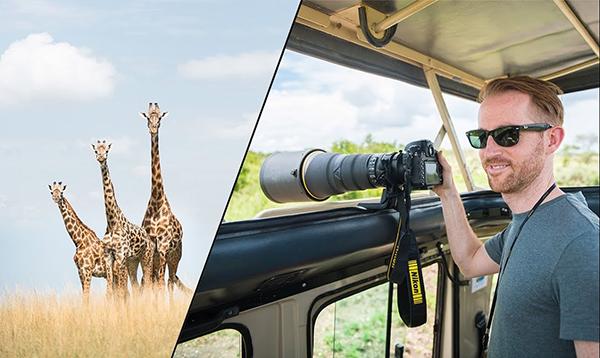 Here's a fun how-to video that's part travelogue and part tutorial, which you should definitely check out if you want to photograph wildlife on a safari. In the 10-minute clip, London-based freelance photographer Tom Archer interviews Alex Stead, who is best known for his popular Instagram page, @nikon_photography_.
Yes, as that handle suggests, Stead is a serious Nikon pro with over 1.3 million followers on Instagram, who also knows a thing or two about travel and wildlife photography. Archer and Stead filmed the video on location in the Serengeti where they had just returned from a photography safari. During their adventure, they take a hot air balloon ride to photograph lions, hippos, giraffes and other animals from the air.
Here's a rundown of their safari photography tips, which they elaborate on in the video:
1. Find a Good Guide
2. Take Good Equipment
3. Be Patient
4. Get Out Early
You should also check out this video where Archer picks his "3 Best Lenses for Landscape Photography" and this story where he explains "How to Create Magical Nighttime Landscape Photos with a Simple Photoshop Trick." You should also, of course, visit Archer's YouTube page and Stead's Instagram page and his website.

FEATURED VIDEO