Check Out This Stunning Video Captured with a Rare Nikkor 6mm F/2.8 Fisheye on a Nikon D4S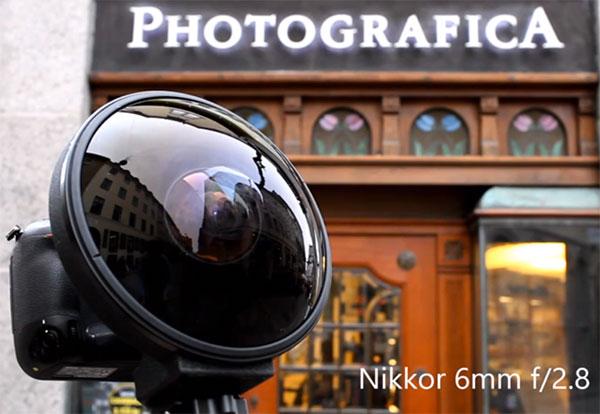 The very rare and very large Nikkor 6mm F/2.8 Fisheye Lens surfaces every once in a while and when it does, people's heads turn. That's exactly what happened when someone attached this whale-sized Fisheye to a Nikon D4S and shot some eye-catching footage (below) on a street corner in Copenhagen, Denmark recently.
The 11.5-pound, Nikkor lens captures images and video at a 220-degree angle, allowing it to actually see behind itself. The lens was introduced at the 1970 photokina show in Germany and only a few hundred of these fisheyes on steroids were ever manufactured.
This extraordinary piece of glass was designed mainly for scientific and industrial use, but it's always fun to see it used to capture über-wide-angle views of buildings and landscapes. The below video was posted to promote a recent eBay auction for the lens, which ended up being cancelled because there was an error in the listing. The bidding price of the lens had reached $62,644.97.
Here's a story we did on this lens when it went on sale on eBay over the summer.
(H/T Kristoffer Lundberg)

FEATURED VIDEO