Capture the Magic of Seascape Photography with This Tutorial from Iceland's Iceberg Lagoon (VIDEO)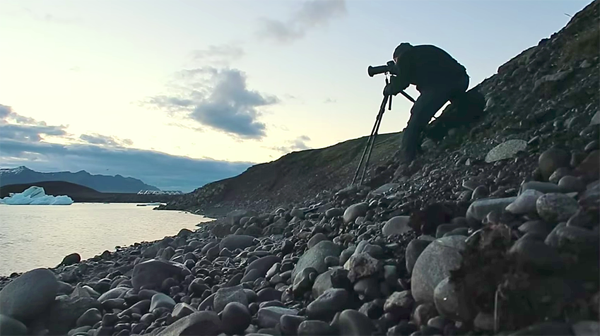 Iceland is known for awe-inspiring geography and abounding photographic opportunities, as you'll see in this beautiful tutorial with great tips for shooting breathtaking landscape and seascape images.
Photographer Andrew Marr travels the world to capture amazing landscape, travel, and adventure images, and he's also a popular instructor committed to helping others shoot and edit better photos. In the video below he takes you behind the scenes while photographing Iceland's spectacular Iceberg Lagoon.
The video begins with beautiful footage of the surrounding area before Marr gets down to business and shares his tips for making the most of a challenging scene. He discusses the gear he uses, offers great tips on composition, and explains why he employs both a polarizing filter and a six-stop ND filter to arrive at the look he envisions.
You don't have to travel to an exotic location to take advantage of Marr's tips and his long exposure techniques. So watch the video and start shooting better nature photographs today.
You can find more videos on Marr's YouTube channel, and be sure to watch another tutorial of his we posted earlier, explaining everything you need to know about editing landscape photos in Lightroom,

LATEST VIDEO