Canon Unveils Highly Anticipated EF 100-400mm f/4.5-5.6L IS II USM Super-Telephoto Zoom Lens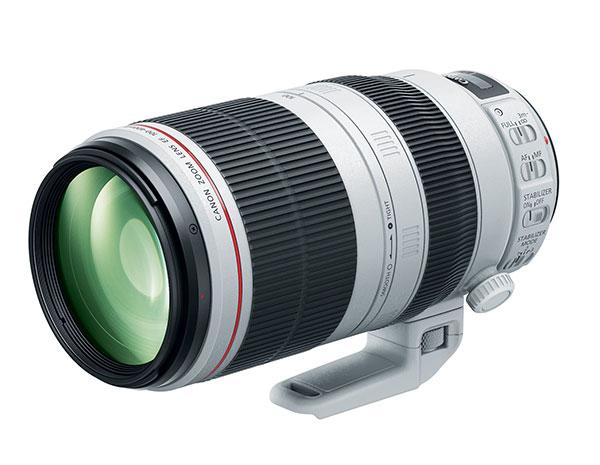 The wait is finally over. Tonight, Canon officially took the wraps off the new EF 100-400mm f/4.5-5.6L IS II USM, a relatively compact super-telephoto zoom lens that has been hotly anticipated and frequently rumoured about for years.
The new lens, which goes on sale in December 2014 for $2,199, is the long-awaited follow-up to the popular EF 100-400mm f/4.5-5.6L IS USM, which was introduced in 1998. This new L-series super telephoto lens features a host of improvements including the upgraded IS II image stabilizer, which offers up to four stops of correction. (The previous stabilizer offered 1.5 stops of correction.)
We got a preview of a prototype of the new Canon EF 100-400mm f/4.5-5.6L IS II USM at the PhotoPlus Expo show in New York City last month and the lens felt remarkably lightweight and portable for its extended zoom range. (We were not permitted to take photos of the prototype of the lens during our NDA briefing and Canon did not release the official weight or lens dimensions at press time.)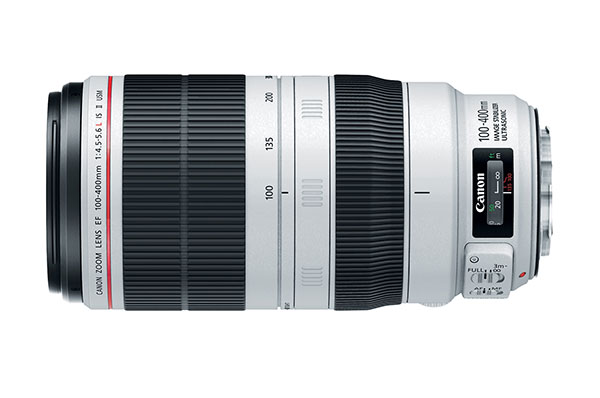 Other new features of the lens include an easier-to-use rotation-type zoom ring, similar to what's on the EF 70-300mm f/4-5.6L IS USM lens (the previous version had a push-pull zoom); and a revamped zoom torque adjustment that lets you set the zoom tension between several degrees of looseness and tightness, depending on your preference. There are also new optics including one Flourite and one Super UD lens elements, which are designed to reduce chromatic aberration through the entire zoom range while optimizing resolution and contrast.
For photographers who like to get close to their subjects, the new Canon EF 100-400mm f/4.5-5.6L IS II USM's minimum focusing distance has dropped to 3.2 feet, from 6.2 feet on the old version, resulting in a maximum magnification of 0.31x. That's 1/3rd life-size magnification, which is close to a true Macro, making this long zoom rather versatile.
The Canon EF 100-400mm f/4.5-5.6L II USM has three Image Stabilization (IS) modes: standard, panning, and during exposure only (which is designed to help save on battery life). It also features Canon's new Air Sphere Coating (ASC) which helps reduce backlit flaring and ghosting, along with a 9-bladed circular aperture Electro-Magnetic Diaphragm for blurred "bokeh" backgrounds.
The Canon EF 100-400mm f/4.5-5.6L II USM uses an inner focusing system, has a handy and quiet Ring USM, a high-speed CPU and improved auto focus (AF) algorithms. There's also a new ET-83D lens hood with a sliding side window side window that lets you adjust filters without removing the hood.
Like all of Canon's L-series glass, it is weather resistant and has a rugged magnesium build designed for wildlife and sports photographers or photojournalists.

LATEST VIDEO