Canon Announces Smaller and Lighter 400mm and 600mm Super Telephoto Lenses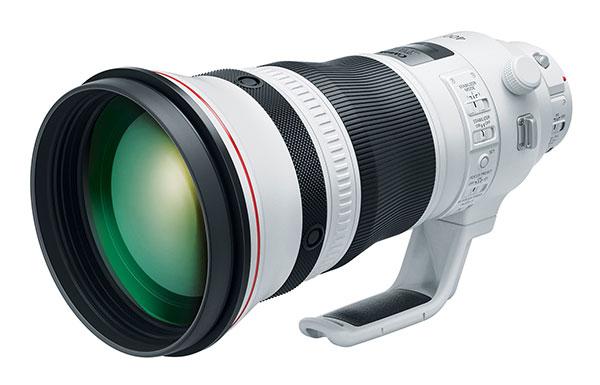 Canon introduced two new super-telephoto lenses that the company says are some of the smallest and lightest on the market: the EF 400mm f/2.8L IS III USM and EF 600mm f/4L IS III USM. According to Canon, both lenses are significantly lighter than previous models, while still offering high-image quality, making them suited for photographers who need to "easily transport and capture images during action-driven scenarios, such as sports and wildlife."
Both new Canon super telephoto lenses now hold the title of world's lightest in their respective focal length, Canon said. The weight of the EF 400mm f/2.8L IS III USM and EF 600mm f/4L IS III USM lenses has been reduced by 2.2 pounds (more than 25 percent) and 1.9 pounds. (more than 20 percent) respectively.
The new Canon lenses are designed for advanced and professional photographers shooting wildlife, aviation, sports and news with Canon's new EOS R full-frame mirrorless camera (with use of one of the three new Canon mount adapters), as well the EOS 1D and 5D series of DSLR cameras, Canon said. Both lenses feature two of Canon's advanced propriety lens technologies: Air Sphere Coating (ASC) and Super Spectra Coating (SSC), helping to reduce flaring and ghosting, and suppressing the reflection of light, leading to vivid images.
In addition, the minimum focusing distance for these Canon super telephoto lenses has been improved for both lenses, from 2.7m to 2.5m (8.8ft to 8.2ft) for the EF 400mm f/2.8L IS III USM and 4.5m to 4.2m (14.8ft to 13.8ft) for the EF 600mm f/4L IS III USM.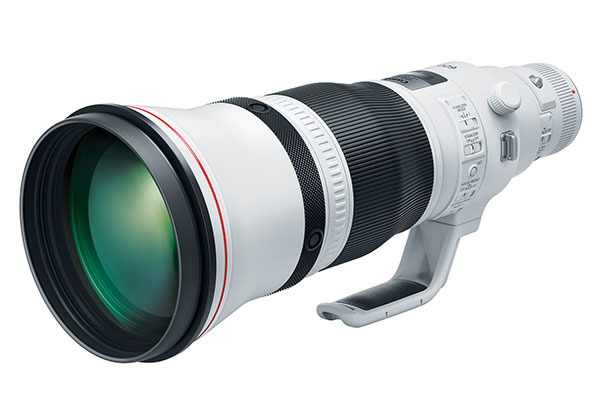 Additional noteworthy features of the lenses include:
• Upgraded Optical Image Stabilization from three-and-a-half stops to five shutter speed stops of correction over the previous f/2.8 lens
• Improved, flexible focus control with a customizable electronic-focus ring
• Two fluorite lenses and one super UD lens, helping to provide high image quality
• Circular nine-blade aperture
• 17 lens elements in 13 groups
• Heat-shielding paint helps prevent lens temperature from rising during excessive exposure to sun
• Fluorine coating on front and rear optical elements, helps to reduce smears and fingerprints
• Inner focusing system with Ring Ultrasonic Motor
Availability and Pricing
The Canon EF 400mm f/2.8L IS III USM is scheduled to go on sale in December 2018 with an estimated retail price of $11,999. The Canon EF 600mm f/4L IS III USM is scheduled to begin shipping in December 2018 for an estimated retail price of $12,999.

LATEST VIDEO