Can You Shoot Street Photography with a 70-200mm Zoom Lens? Yes, Here's How (VIDEO)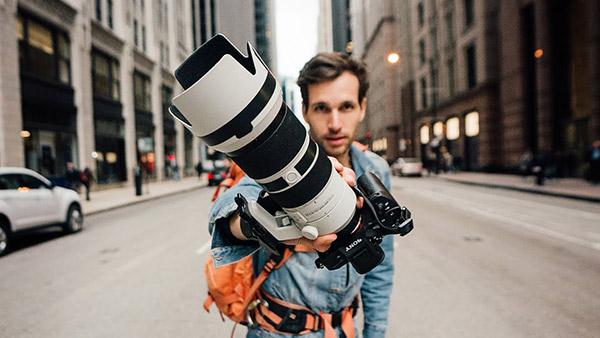 When shooting street photography, you're supposed to be quiet, unobtrusive and discreet, right? So, naturally, you should use compact fast prime lenses that don't attract much attention. But what if you wanted to use a long zoom lens, such as a 70-200mm? Impossible?
Not so says, travel and street photographer Pierre T. Lambert, who demonstrates in the below video how and when to use a 70-200mm f/2.8 lens while shooting photos on the streets of Chicago.
"The first huge bonus of shooting with a 70-200 for street photography is you get a ton and a ton of compression (in the background) that you can't get in normal lenses," Lambert says. "But, obviously, it's not the same size (as prime lenses), so you might be thinking, am I going to get mugged?"
So, while he admits this type of a big and expensive zoom is not ideal for street shooting, it has some advantages including background compression, beautiful bokeh, and eye-catching separation from your subject.
"And like any good zoom lens you can go in lazy mode," Lambert adds. "What is lazy mode? Lazy mode is, for example, when I'm in one location and all I'm doing is zooming in and zooming out to find new compositions from the same scene."
Watch the below video where Lambert explains all the advantages and disadvantages of shooting with a long, fast, and pricey zoom lens for street photography. Then go visit his YouTube channel for more tutorials on street photography and other genres.

LATEST VIDEO