Book Reviews
Doug Box's Flash Photography: On- and Off-Camera Techniques for Digital Photographers; by Doug Box; Amherst Media; $34.95; (ISBN: 978-1-608952-58-8)
Many beginners find that learning to properly use flash can be a complicated task. This guide takes the mystery out of the process by providing a wide variety of helpful tips and tricks for both on- and off-camera flash. Professional photographer Doug Box explores everything from bounce flash and light modifiers to sync cords, slaves, and wireless triggers. He also provides advice on working with flash in mixed lighting situations and using flash to create perfect portraits. Box supplies all the information you'll need to harness the power of light and take your images to the next level.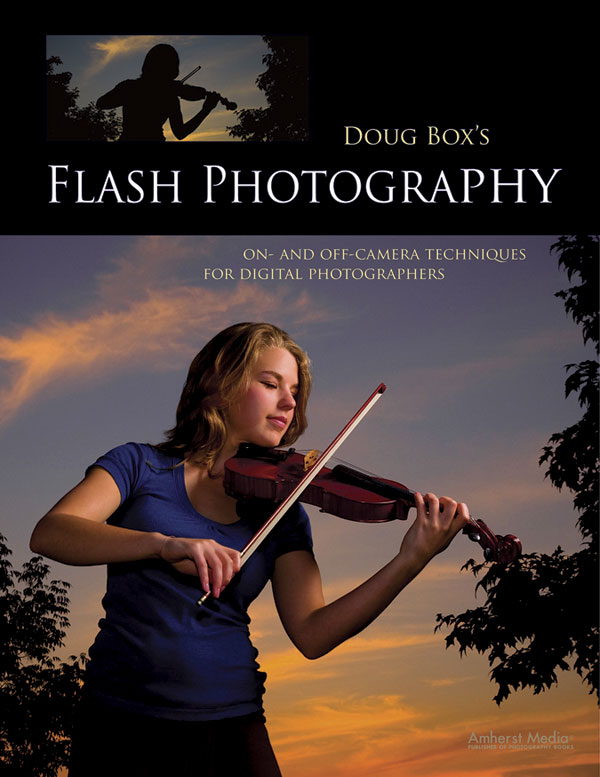 Yoga Dogs; by Dan Borris; Abrams Image; $15.95; (ISBN: 978-0-810996-82-3)
This delightful book can best be described as a fresh and highly entertaining visual treat. Acclaimed photographer Dan Borris offers a creative collection of 45 full-color images that depict dogs of various breeds and ages in classic yoga poses. The author was inspired by his friend's mastiff who would often join in during the morning yoga sessions. Borris pairs his expertly rendered digitally enhanced images with bits of Zen-style dog wisdom and meditations. Yoga Dogs is whimsical, heartwarming, and the perfect gift for the dog or yoga lover in your life.

LATEST VIDEO