Book Reviews
Arthus-Bertrand's Horses; text by Jean-Louise Gouraud, Artisan; 232 pages; $60; (ISBN 1-57965-274-3)
Horses are magnificent animals who's beauty, grace and strength are cherished all over the world. Yann Arthus-Bertrand has traveled from Montana to Russia capturing powerful images that express not only the many moods of these animals but their relationship with their owners as well. The book contains more than 200 color images that feature American cowboys, Mongolian herders, Spanish matadors and others.
Safari; by Patrick de Wilde, Editions Flammarion, distributed by Rizzoli International Publications; 224 pages; $50; (ISBN 2-0803-0464-X)
Is it possible to capture all the drama of an African safari in the pages of a book? Photojournalist Patrick de Wilde used his expertise to prove that it can be done with an awe inspiring collection of 250 color images that almost leap off the page. This book chronicles his amazing tour to Botswana and Zimbabwe where he photographed stunning landscapes and animals along with many other aspects of this lavish adventure.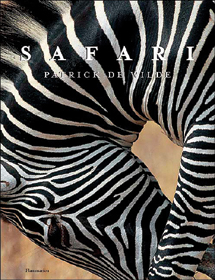 Wedding Photography: Creative Techniques For Lighting, Posing, And Marketing; by Rick Ferro, Amherst Media; 128 pages; $29.95; (ISBN 1-58428-142-1)
The business of wedding photography is complex and constantly changing so it's important to keep your skills sharp and in tune with today's trends. This book is overflowing with fantastic professional quality tips from one of the nation's top wedding photographers, Rick Ferro. With 125 color images, Ferro reveals the strategies for engagement sessions and portraits, along with ceremony and reception shots. He also teaches you how to plan your wedding day and find the perfect location for beautiful portraits.
Deserts Of The Earth; by Michael Martin, Foreword by Michael Asher, Thames & Hudson Inc.; 372 pages; $60; (ISBN 0-500-51194-2)
Deserts cover much of the earth's surface but these forbidding places harbor a harsh form of beauty that few outsiders have ever had the opportunity to witness. Award-winning photographer Michael Martin has traveled across every desert on Earth documenting his journey with the aid of a camera. It was a five year, 60,000 mile trek by motorcycle that produced a fantastic body of work and 271 of those stunning photographs are proudly displayed in the pages of this entertaining and educational book.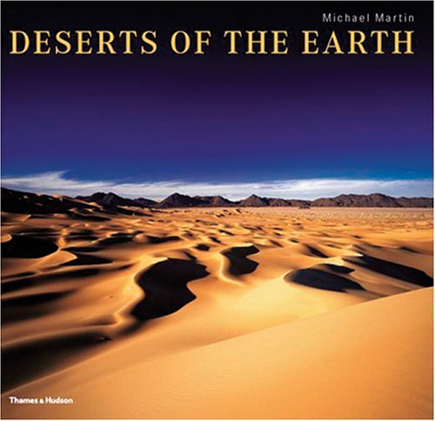 In Focus: National Geographic Greatest Portraits; edited by Leah Bendavid-Val, National Geographic; 504 pages; $30; (ISBN 0-7922-7363-X)
National Geographic has done it again, producing a collection of magnificent images that spans more than 100 years of photographic history. This is the sequel to their popular Through The Lens: National Geographic Greatest Photographs and features more than 280 breathtaking images by some of National Geographic's best photographers. Their work is bound together in a beautiful coffee-table book that highlights both candid and formal portraits captured around the world.
New York, Empire City: 1920-1945; by David Stravitz with essay and captions by Christopher Gray, Abrams; 160 pages; $35; (ISBN 0-8109-5011-1)
Professional photographer David Stravitz is an avid collector of images who rescued an historic treasure from an uncertain fate. Twenty years ago he visited a studio that was about to be sold and came across seven boxes full of classic images of New York City from 1920 to 1945. This book contains 100 of those wonderful duotone photographs that depict the evolution of this fine city as it takes shape to become the metropolis we know today. Essays and captions from Christopher Gray add a new level of depth to this fascinating tale which makes this book a delight for all to enjoy.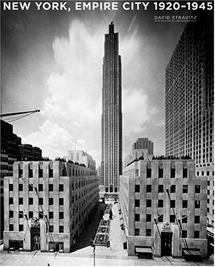 LATEST VIDEO

SPONSORED VIDEO