The BEST Photography Gloves for Cold-Weather Shooting (VIDEO)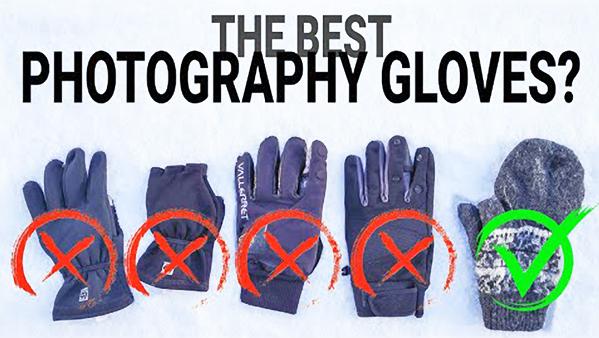 Winter is upon us with some pretty nasty weather, and that means protecting your gear from the elements. It's also important to keep yourself comfortable when shooting in the field, and part of that involves warm gloves designed for photography.
Mads Peter Iversen is based in Denmark, and he's traveled the world, so he knows quite a bit about cold weather. He's also a stickler for functional winter apparel and has experimented with a variety of gloves. In this informal "buyer's guide" he explains what features to look for in a pair of photography gloves, and reveals those he likes best.
When preparing for a cold day in the field, most of us pay close attention to jackets, boots, and hats, but gloves are often overlooked. That's because of a misconception that there are no gloves available that are sufficiently warm, while being nimble enough to quickly access a camera's various controls.
Iverson comes to the rescue by helping you make an informed purchasing decision, based upon years of experience. He reveals some purpose-built photography gloves that simply don't hit the mark, and others that do the trick. And you can find appropriate links in the description beneath the video.
As you'll see, some gloves feature "touchscreen-compatible" fingertips, but Iversen doesn't find these particularly effective. He rejects other photocentric options because of poor quality construction that simply doesn't hold up in the field.
Another option, popular among mountaineers, are warm fingerless gloves, leaving your digits accessible for optimum dexterity. But, as you might imagine, they don't offer maximum protection in really cold weather.
There are other interesting choices, including gloves with fingertips that fold back when shooting, that are secured with Velcro or magnets to avoid the tips flopping around. Another popular choice are mittens that enable you to fold back the top half.
Iversen reviews several other styles and reveals his top choice, so take a look and decide which photography gloves are best for you.
After watching the video, head over to Iversen's YouTube channel where you'll find many more tips and tricks. Then check out another tutorial we posted, with five great ideas for epic winter macro photography.

FEATURED VIDEO