BEGINNERS Guide to Creating COMPOSITE Images in Photoshop (VIDEO)
If you've never made a composite image of two or more photos, you're in for a treat. That's because today's comprehensive tutorial explains everything necessary to blend images and make perfect composites in Photoshop.
The how-to's we share from image-editing expert Nathaniel Dodson are typically really brief, but today's step-by-step guide is different. Lasting almost an hour, this video is more like a free photography workshop in the comfort of your home.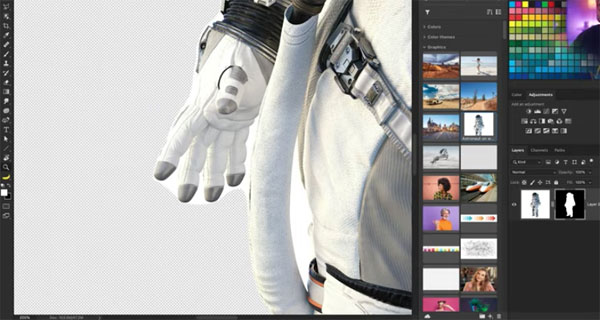 Dodson takes a methodical, easy-to-follow approach to demonstrating this simple technique, and you can watch the lesson in one sitting or in smaller chunks when it's convenient. In either case, by the time you're done you will no longer be beginner.
As you'll see, photo composites are a lot of fun. You can replace a boring sky in an otherwise nice landscape shot, ditch the dull background of a portrait and add something more interesting, insert a person or other object into a scene, and much more. A variety of unique special effects are also on the menu.
Dodson begins by explaining why the process is much easier if you begin with images that are similar in terms of several variables he describes. Once you've done that, it's time to extract an object from one photo to create the composite. There's more than one way to do that, depending upon the images you're working with.
Key topics in what follows include dealing with the direction of light, the importance of perspective, how to match colors, saturation, contrast, and the direction of light for a realistic result. Dodson also offers tips on sharpening, grain, and color grading—along with a few tricks that you'll want to use.
Bottom line, after watching this complete lesson, and we encourage you to bookmark it, you'll soon be creating great composites of your own.
There are more videos to watch on Dodson's YouTube channel, so be sure and pay a visit. And for more (and much quicker) editing advice, check out the tutorial we posted recently, explaining how to use Lightroom's "Virtual Copies" to simplify and speed up the editing process.

FEATURED VIDEO