Beginner's Guide to the AMAZING New Masking Tools in Photoshop 2022 (VIDEO)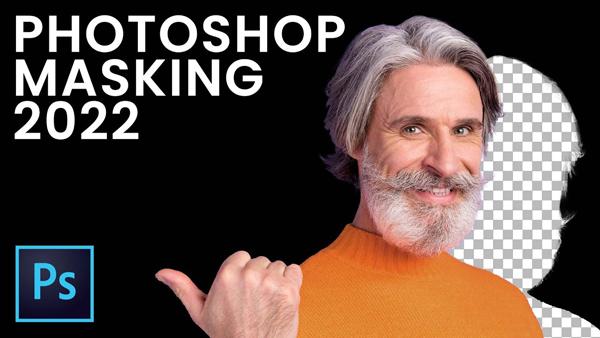 Much of the buzz surrounding Photoshop 2022 has to do the new version's powerful yet easy-to-use masking capabilities. If you thought creating and using masks was beyond your skills, now's the time to jump in.
Image-editing instructor Nathaniel Dodson has been helping photographers make the most of Photoshop and Lightroom since 2006—with straightforward tutorials that anyone can quickly master. In the video below he demonstrates how Photoshop users can easily harness the power of masks.
Dodson insists that masking "is the essence of non-destructive editing," And even though you may have thought the technique was complicated, once you watch this episode, he promises, "everything will click in your head and the way you edit images will be forever changed."
The first task in this step-by-step demonstration involves changing a color in an image, and Dodson begins by loading a quick selection. From there is a simple matter to alter the color of one of two trains in the shot from orange to blue or green. Surprisingly, perhaps without you realizing it, Photoshop automatically created the mask from Dodson's initial selection.
Dodson continues by introducing keyboard shortcuts that enable you to control exactly how a mask affects your image. He explains the purpose of blend modes, and how to quickly refine or modify your preliminary results.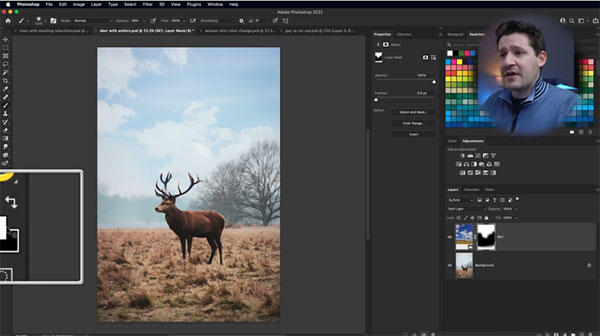 For a second example Dodson pulls up a wildlife photo and demonstrates how to use masks to add clouds to the rather bland sky. You'll also learn an interesting "dab" technique, a simple method for blending colors, and see how to use masks to cut out an object or person from a photo.
Bottom line: once you take a few minutes to learn these simple masking methods, you'll wonder how to got along without them in the past. You can find more helpful tips and tricks on Dodson's YouTube channel, so be sure and pay a visit.
And check out the editing tutorial we posted from another popular instructor, explaining how to use Photoshop's Content Aware tool to move objects within a photo.

FEATURED VIDEO