The Bag Man Reviews The Anchor Link Camera Strap System From Peak Design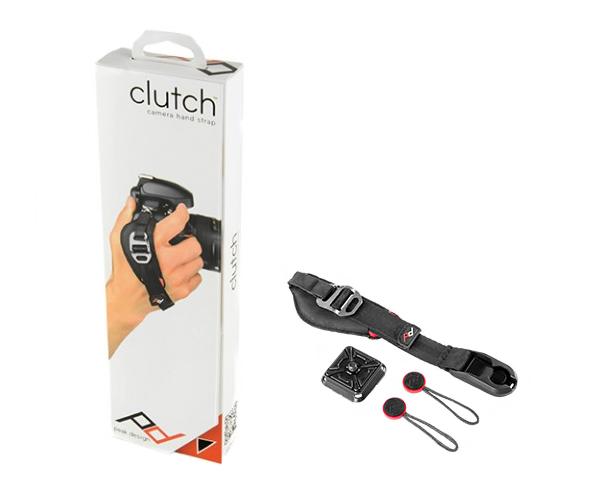 Looking for a camera strap that was designed with as much insight and creativity as your camera? Here's a second look at a company that first caught my eye two years ago.
Back in 2013 I wrote about the CapturePRO Camera Clip from Peak Design. I liked it, especially the outstanding build-quality. In fact, here's what I said:
"The CapturePRO Camera Clip from Peak Design is precisely milled from solid aluminum and is so well made that it could pass for a surgical implant. No kidding."
You can read the rest of the review here.
But I did have one gripe. Here's what I wrote:
"I have one small complaint, and it's not about the product. In order to use the camera clip you must remove the strap from the camera. That's not an enormous problem, but it is a pain. Maybe the smart people at Peak Design will come up with a camera strap that is as easy and convenient to attach and remove as the CapturePRO."
I'm sure my words had absolutely nothing to do with it, but Peak Design has redefined the camera strap category—and their hallmark is easy attachment and easy removal.
The company, which was founded in 2010, has expanded their product offerings to include all sorts of very cool carry systems. In addition to improved versions of the Camera Clip they offer four categories of strap, aptly named Slide, Clutch, Leash and Cuff. All attach to a DSLR via the Anchor Link system (their terminology) which resembles a button with a loop extending from it. The loop connects to your camera at the strap lug and the "button end" of the Anchor locks snugly into high-grade hardware on the strap.
The Slide is a 45mm wide neck strap made of seatbelt-type webbing. It's purely heavy-duty and retails for $59. The Leash ($35) is narrower but extends to allow you to use it in various configurations, including bandoleer style. The $19 Cuff is a minimalist wrist strap suitable for mirrorless and large compacts. My favorite, pictured here, is the Clutch.
Priced at $39, the Clutch includes two Anchors and an attachment plate to secure the comfortable, padded hand strap to your camera. The adjustment buckle is made of thick aluminum and allows you to snug your grip into a comfortable position. And like the Camera Clip that caught my fancy a couple years back, the materials and workmanship are all first class.
—Jon Sienkiewicz