Avoid These 7 Common Beginner Photography Mistakes! (VIDEO)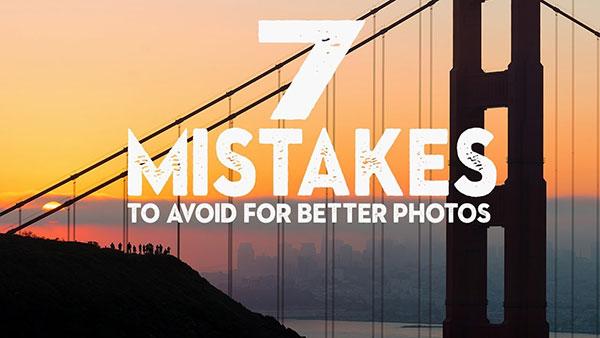 Nature photographer Nigel Danson has followed up his popular video from this summer titled "7 Simple Photography Tips I Wish I Knew Earlier," with a new clip on a similar subject. Titled "7 Beginner Photography Mistakes to Avoid," in the below video Danson shares some tips he's learned along the way to becoming a successful photographer.
"I have made so many mistakes in photography since I started and share the top 7 that I think will help you improve your photography," he says. "I look at composition and talk about ideas for shooting better photos in all conditions."
Unlike some other "quick fix" photography videos, Danson dives deep to explain these 7 mistakes and why novice photographers make them. The free tutorial clocks in at nearly 20 minutes in length, with Danson, as usual, showing image examples of how to do things right.
"Today we're talking about seven, not so obvious tips, that can massively improve your photography," Danson says.
After you watch the video, visit Danson's channel and then check out three more helpful tutorials from him:
5 Great Photo Tips for Better Outdoor Photos (VIDEO)
These 7 Simple Lightroom Tips Will Help Transform Your Photos (VIDEO)
Here's How to Master Your Wide-Angle Lens for Epic Landscape Photographs (VIDEO)

FEATURED VIDEO