7 Simple Photography Tips that Every Beginner Photographer Should Know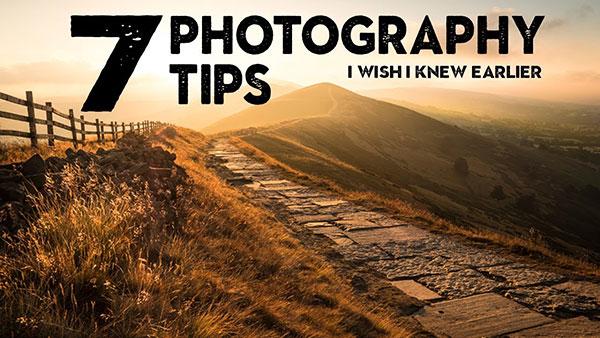 Don't you sometimes wish you could go back in time and give your younger self some advice that you've learned much later in life? That's the crux of landscape photographer Nigel Danson's video below where he offers "7 Simple Photography Tips I Wish I Knew Earlier."
"I was looking through some old photos and realized how far I have come in the last few years," Danson explains. "So I tried to understand why and came up with these seven photography tips that help me improve my landscape photos. I really think they made a big difference and helped me take great shots. From understanding your camera better to light and composition."
While the video is a bit on the long side – over 18 minutes – it's always fun to listen to Danson's thought process as a photographer and see how he's learned and improved his images over time. Best of all, he shows off examples of his work and explains why certain images suceeeded and others did not.
Watch more of Danson's videos on his excellent YouTube channel. Below we've included links to three other tutorials with tips for beginner photographers.
3 Things You Should Know If You're Just Starting Out in Photography
Photo Basics: 7 Ways You Are Using Your Camera WRONG!
These Are 12 Mistakes Beginner Photographers Make & Here's How to Fix Them (VIDEO)